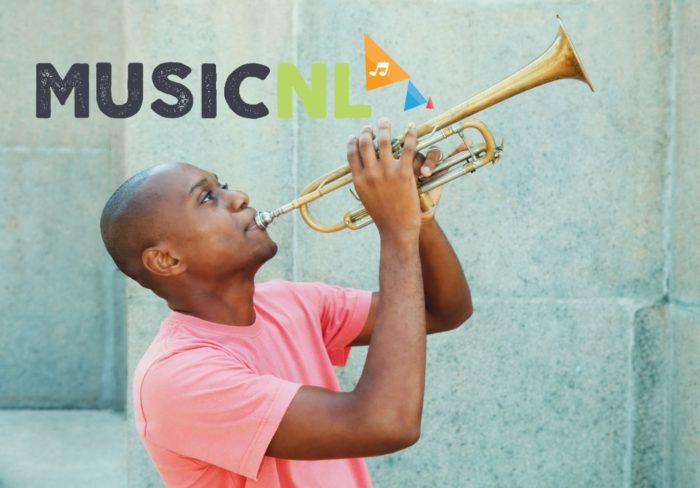 Breaking Down Racial Barriers
MusicNL and ANC work to Increase Immigrant Representation in the Music Industry

St. John´s NL – MusicNL and the Association for New Canadians have partnered on an initiative to identify barriers that immigrant musicians and those in the sector face when establishing their music careers in Newfoundland and Labrador.
In the recent years, the province's music scene has been flourishing with individuals bringing diverse genres and skills to the forefront, yet immigrant musicians still require more support to thrive. Through a pan-provincial survey, the project aims to identify barriers to participation in the music sector, make recommendations for meaningful inclusion of immigrants, and increase immigrant membership in Music NL to reflect the reality of a diversifying population.
"MusicNL recognizes the social, cultural and economic benefits that come with being a more diverse and inclusive organization. We want to support anyone who is involved with the music industry," stated Rhonda Tulk-Lane, Executive Director of MusicNL.
"We are so pleased to be partnering with MusicNL on this important initiative. Immigrants bring a rich array of talent and skills to Newfoundland and Labrador and this project is a perfect example of community partners working together to ensure newcomers are engaged and supported," said Megan Morris, ANC's Executive Director

Immigrant musicians are underrepresented in MusicNL's membership of nearly 450 Music NL members from all across the province. Only a handful identify as immigrants or racialized people. In the last four years, the School of Music alone received ten musicians from diverse countries however less than a half stayed in the province because they could not establish their music careers. MusicNL hopes to change this in the future and position the province as a location of choice for musicians and those in the sector.
This initiative is part of MusicNL's wider Diversity Audit project to evaluate the involvement and create opportunities for underrepresented musicians of all backgrounds, including women and 2SLGBTQIA+ individuals.
The Association for New Canadians (ANC) is a non-profit, community-based organization dedicated to the provision of settlement and integration services for immigrants throughout Newfoundland and Labrador. Together with community partners, the ANC works to create inclusive, equitable and anti-racist communities.

TAKE THE SURVEY

Media Contact
Tyler Ryan
Journalism Intern
tyler@musicnl.ca