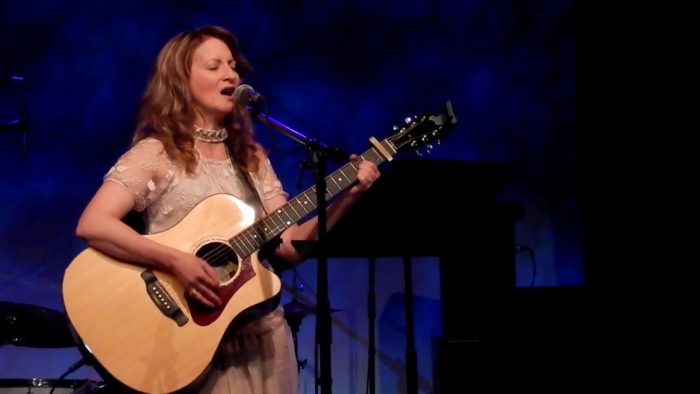 The Island Girl who doesn't need a drink to be funny
Lorna Lovell wants you to know that drinking doesn't have to be a part of every good time
Up and coming local artist, Lorna Lovell, has been building her career in music outside of the "Newfoundland Brand," as put by Sean Mccann, formerly of Great Big Sea, in his essay about St John's reputation for hard partying on the music scene.
Tyler Ryan/ MusicNL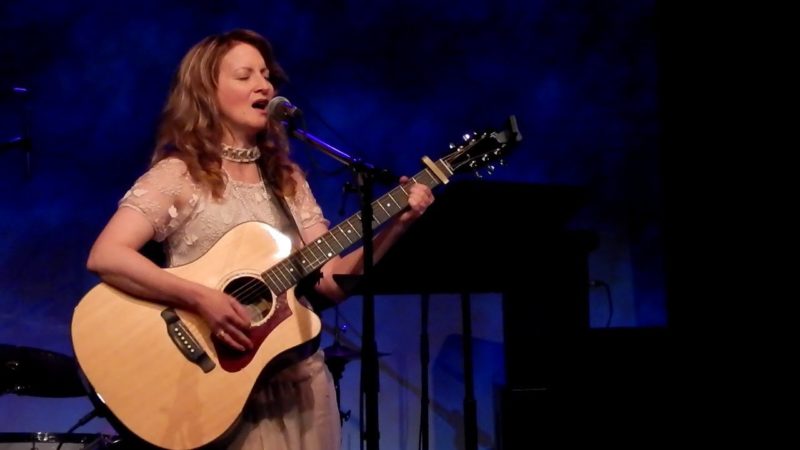 Over the years, Lovell has worn many hats. One thing that has remained steady, she says, has been the pursuit of creativity in her work. Having more than dabbled in everything from graphic design to hair dressing, the artist has finally found her forever passion in music.
"I often think maybe all of the things I've done over the years have all been for a reason," as an independent artist, the Island Girl singer said that her umbrella of experience and skills has been instrumental in her ability to carry the workload of a full team.
One issue she finds herself facing time and time again in the province is being able to locate the venues that are right for her. It's not that she's opposed to the drinking, or the partying that Newfoundland and Labrador can sometimes be known for; she just believes in a world where those things aren't requirements for a good night out, or any good time at all.
"You listen to country music now and everything is drinking, drinking, drinking. Finding places to perform and play that aren't centred around that, — that's been challenging," Lovell said.
She's as sweet as honey, even sober she's funny,

Lorna Lovell, Island Girl
"She's as sweet as honey, even sober she's funny," Lovell sings in her song, Island Girl.
"I sneak things like that into my music because of course you don't need to drink to have fun, or to be funny, or to be fun," Lovell remarked.
She says that she worries about people misconstruing the issue as something exclusively related to the indigenous culture, when that is ultimately far from the reality of things.
"It's not part of the indigenous culture, it's quite the opposite," she affirmed.
We have not always been told the true story of Indigenous People,

Lorna Lovell
As suggested by McCann in his essay, the party culture of the island is a much deeper issue– one that needs and deserves to be treated fairly and without discrimination.
"St. John's is the Canadian equivalent of the legendary New Orleans of Louisiana and its reputation as a hard partying town has been well earned and definitely deserved," McCann wrote.
And while the former Great Big Sea musician and kitchen party king had to leave the province for his own recovery and wellbeing, Lovell hopes to change the culture from within. After all, she is thee Island Girl.
She connects with her indigenous heritage through her ties with the water and the land, stationed in her hometown of Corner Brook. Growing up her father would bring her camping frequently and taught her all about growing her own food.
"It's a big, big part of me; it's how I grew up and how I still live," she said.
Her true love is the ocean and the local waters. With any free time, you can find her sitting by a body of water, fighting the wind as she strums her ukulele, or maybe fiddling with her traditional, hand crafted flute.
"Anything around the water I'm going to be drawn to, and I'm not really sure why. I've always been like that; I practically grew up on the beach," the musician laughed just faintly.
"Maybe that's why I'm drawn to performances like the one at Writers at Woody Point, because I'm always going to be drawn by anything by the water," she added.
Like her first paid performance, at the 2018 Trails Tales Tunes festival, — celebrating the unique culture and heritage of Newfoundland and Labrador, — her preferred venues are intimate and true to who she has always been as a person.
To support Indigenous artists in their careers, Lovell lists the usual suspects. If you love the music, and you can afford it, she says to buy the merch. Otherwise, she says it's just as appreciated to follow their platforms, add their music to your playlists, and share it with your friends.
As she steers control of her narrative as an independent artist, however, she says you must first support the Indigenous community as people.
"To support us as indigenous people, right now the best way is education. Even myself, I'm constantly learning about our history… because I think we've always been taught texts geared towards colonialism," Lovell paused, her words chosen carefully, empathetically and with great passion.

"We have not always been told the true story of indigenous people," she closed, powerfully.