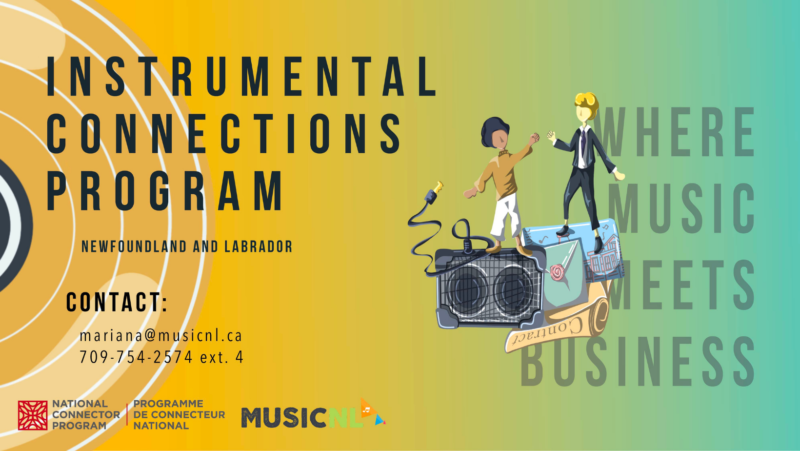 This program provides MusicNL members with valuable connections to grow their music career through the process of networking. The initiative started with the National Connector Program as a strategy to retain talented international students in Canada by engaging them with employers, businesses, and the local community. Currently based in 35 communities, Newfoundland and Labrador has the first music industry-focused connector program in Canada. Our Instrumental Connections Program will benefit all musicians and industry professionals, including newcomers, women, and emerging artists.
The process is simple and straightforward:
Match – Connect – Refer
The Connectee meets with the Instrumental Connections Manager to discuss career path, professional necessities, networking tips, and more. Based on that meeting, we venture into MusicNL's network to find the best convenient match for the Connectee. Once introductions are made, everything is ready for the first connection.
Connectee and Connector meet for 30 minutes to gain insight knowledge about each other and their projects within the music industry. Even if both of them have been living in Newfoundland and Labrador, we expect that this connection will create, refresh and expand opportunities for everyone who works in the music sector.
After the meeting, Connectors are asked to refer the Connectee to a minimum of three people in their network, and then each of these people are asked to refer the Connectee to three more. These referrals may be potential employers, influential leaders, future collaborators, festival coordinators, concert programmers or even fellow musicians who are eager to assist and build up local talent in our community!
As Connectees meet with music professionals and community leaders in Newfoundland and Labrador, they gain a better understanding of the local music scene, learn about the community, and are exposed to ideas, projects and career opportunities.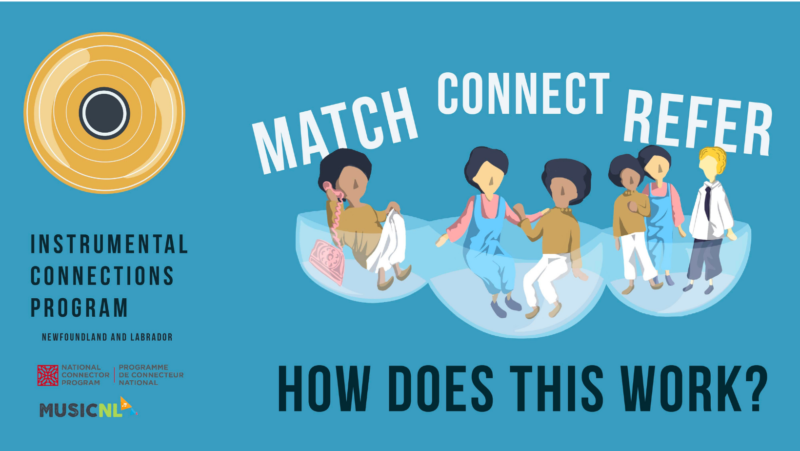 Are you a Connectee?
Connectees are newcomers, emerging artists, new graduates, and ANYONE who is looking to make more connections in the Newfoundland and Labrador music sector. For example:
-You are working on a big project and need technical assistance
-You are a recent music graduate and need to get connected to the local job market
-You want to refresh your network in the msuic sector
Are you a Connector?
Connectors are industry professionals who have a large group of connections. They help connectees make new connections in the music sector.
-You want to help musicians and those in the sector grow their professional careers
-You are eager to contribute in making a more diverse community
-You are happy to gather people together
Get Connected!
Contact
Mariana Castro-Carvajal
Phone: 754-2574 Ext. 4
mariana@musicnl.ca