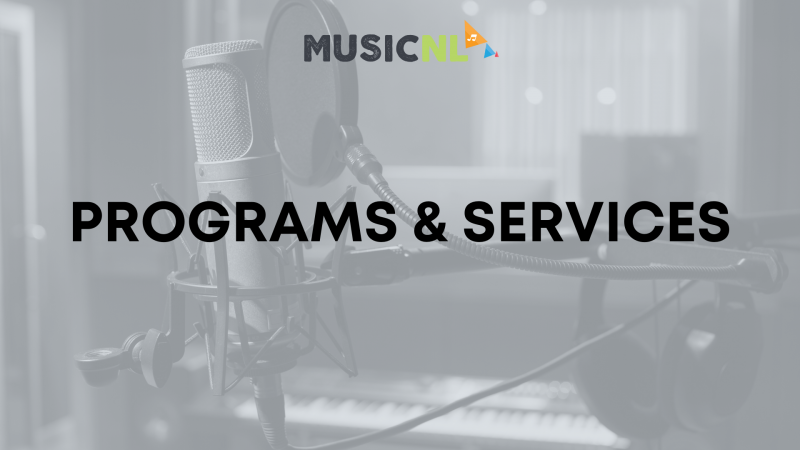 ---
Newsletter Sign Up
Click here to stay up to date with all of MusicNL's latest news, opportunities, events, and more!

---
Resources for Music Educators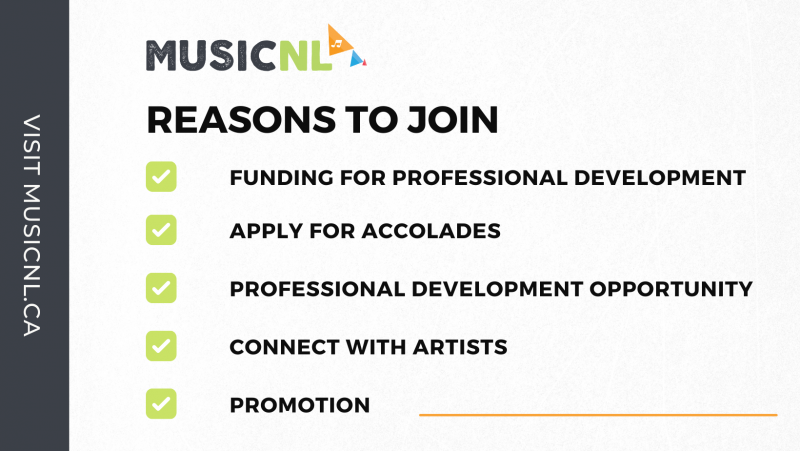 Music Educators: check out what MusicNL has to offer!
---
Resources for BIPOC Artists
Find out what MusicNL has to offer for our BIPOC Artists
---
MDIIO
A partnership with Songistry providing music management, pitching, collaborating, syncing, licensing and project brief platform that utilizes proprietary AI and Machine Learning Tools to discover and analyze tracks. Join today for FREE.
---
Making Music Work 2.0
MusicNL is partnering with AFM/CFM Local 820 to bring professional development to the music sector all year long. Each month will feature a new skill/tool to enhance your music career.
Funded by: ACOA
Supported by: CNA and MUN School of Music.
---
Mental Health Supports
MusicNL has teamed up with the ECMA to offer mental health supports to members.
We are proud to have partnered with It's Mental to present The Mindful Musician App!
---
Instrumental Connections: The National Connector Program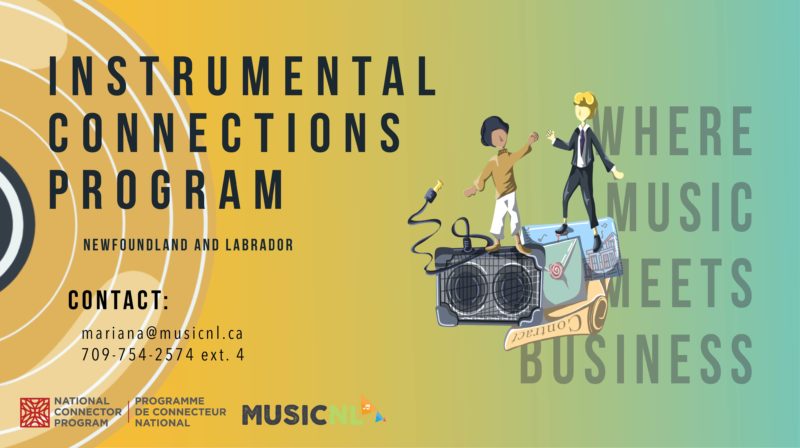 This program will provide MusicNL members with valuable connections to grow their music career through the process of networking. Currently based in 35 communities and growing, Newfoundland and Labrador's instrumental connections program will be the first music industry focused connector program in Canada. Focus areas include newcomers, women and emerging artist.
Learn more about the Instrumental Connections Program here or email mariana@musicnl.ca.
---
Musician-in-Residence
MusicNL is pleased to announce a new partnership with Landfall Trust of Brigus. This partnership will give one MusicNL member the opportunity to spend two full weeks this summer at the stunning Kent Cottage in Brigus.
The selected musician-in-residence will be provided a place to live and work, and a contribution towards food/supplies as they spend two weeks in one of the most inspiring areas of the province. The rustic cottage is in a quiet, secluded off the grid location, making this residency the perfect opportunity for a song writing retreat; however, other projects will be considered.
As part of the residency, the selected musician will also be required to lead a community outreach project. This could take the form of a workshop, a presentation, or a performance at the iconic Brigus Blueberry Festival.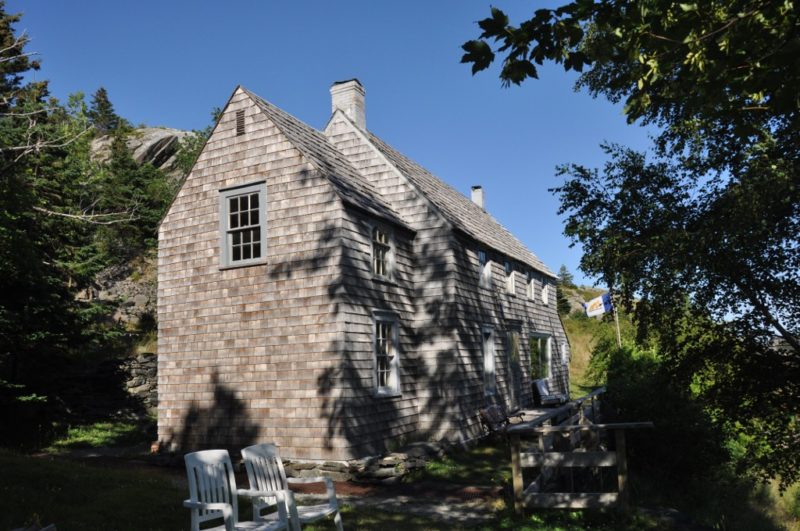 Learn more about the musician-in-residence program!
---
Newfoundland and Labrador Mental Health Crisis Line
Local Telephone: (709) 737-4668 or
Toll Free: (888) 737-4668

Mobile Crisis Response Team
Local Telephone: (709) 737-4668 or
Toll Free: (888) 737-4668

Provincial Addictions Services

---
Celebrating Women in Music