Wellness One on Ones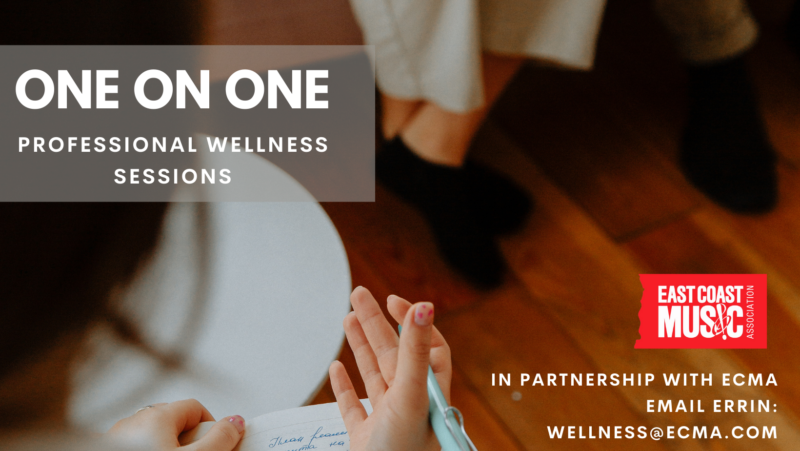 MusicNL has Partnered with ECMA to provide One On One Professional Wellness sessions. These are confidential session that are offered to our members. Feeling overwhelmed? Feeling down? Feeling "not yourself"? Do you just need to talk to someone? Email Errin : wellness AT ecma.com to book your one on one session.
ECMA Sober / Sober Curious Peer Support Group
Email wellness@ecma.com to join the ECMA peer program: sober / sober curious peer support group
Next Meeting: TBD
Mental Health Crisis Line
Local Telephone: (709) 737-4668 or
Toll Free: (888) 737-4668

Mobile Crisis Response Team
Local Telephone: (709) 737-4668 or
Toll Free: (888) 737-4668

Provincial Addictions Services

Master Corporal Jason Cull Scholarship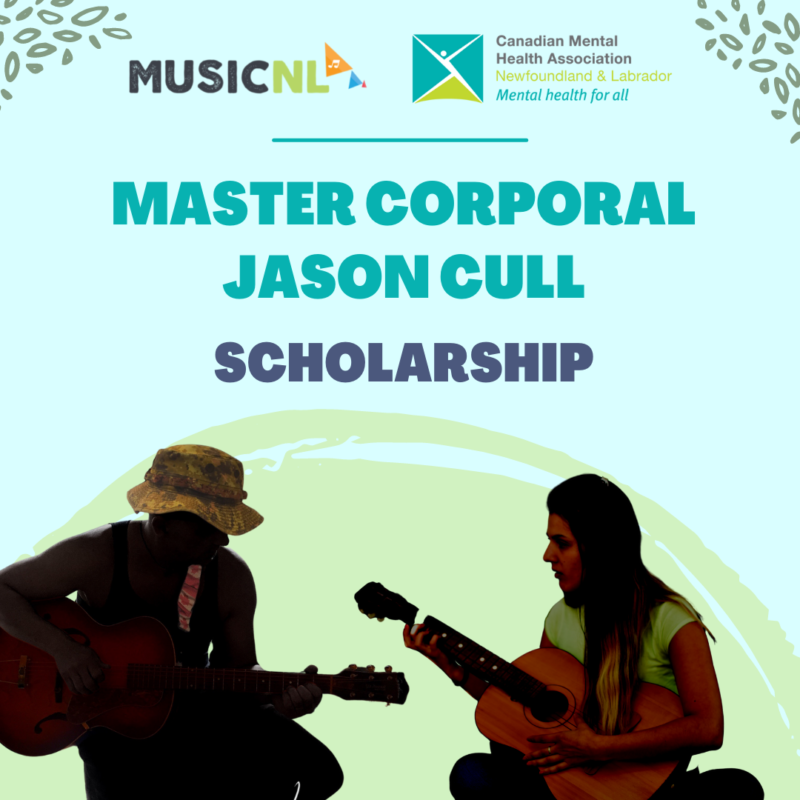 MusicNL is proud to partner with the Canadian Mental Health Association, Newfoundland and Labrador Division (CMHA-NL) to launch The Master Corporal Jason Cull Scholarship. This scholarship is open to students from or residing in Newfoundland and Labrador studying music full time. This scholarship will support students to practice good mental health.
Music is a healer. Many people use music as a therapeutic outlet. Mental Health is an ongoing and prominent conversation in the music sector. This scholarship is a hopeful, happy connection with the CMHA-NL. Master Corporal Jason Cull is a proud Newfoundlander & Afghanistan War Veteran. For Jason, music is used as a way to share his experience, his voice with the world, a way to remember those he's served alongside. He released his debut album "Stranger" in 2020 to remember his fellow soldiers and as a way to heal.
---
Mental Health First Aid
30 MusicNL members received Mental Health First Aid training.