Victoria Beard
Music Supervisor
Rocky Steady/ Entertainment One (eOne)
http://www.wearerocksteady.com
https://www.entertainmentone.com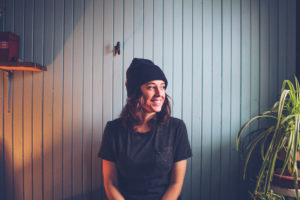 Victoria Beard – 'Vic' graduated law school in her home country of Australia only to realize she was living on the bottom of the world, so she packed up her bass guitar and moved to Toronto where she began music supervising indie films, trying to survive the cold winters, playing in bands and hanging around Drake's lawyer's firm until they hired her for their record label Last Gang. Vic worked on film and television projects at Last Gang and Rock Steady for several years before they (and she) got sold to eOne, where she continues to co-supervise film and television seen and heard on Amazon, Audience, CBC, FOX, Hulu, Netflix, and Pop; and finds time to make guest speaker appearances at conferences including M for Montreal (2018) and the Canadian Song Conference for Music P.E.I. (2019, 2020). She's just returned to work after six months parental leave. [IMDb]
Sarah Card
Artistic Director/ Festival Producer
Bear Creek Folk Music Festival – Grande Prairie, AB
Bearcreekfolkfest.org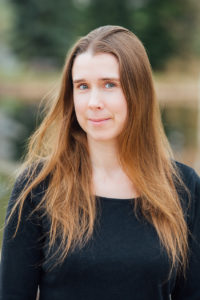 Sarah Card is the founder and Artistic Director of the Bear Creek Folk Festival, held annually in Muskoseepi Park in the heart of Grande Prairie, AB. Now in its fifth year, the fest features over 30 world-class artists from a wide range of genres, including country, rock, contemporary and traditional folk, bluegrass, world music, Celtic, gospel, and many in between. With a background as a performer herself, she is proud to produce a festival that represents a diverse group of musicians, from veterans to exciting new emerging artists, and help create a legacy event for her hometown.
Suze Casey
Artistic Director
Calgary Folk Club – Calgary, AB
https://www.calgaryfolkclub.com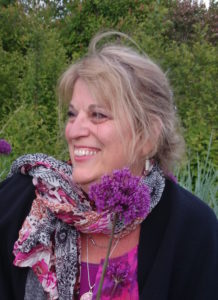 Suze's music industry involvement includes Artistic Director of the prestigious Calgary Folk Club (1986 – present), Folk Alliance Official Showcase Coordinator (1994 – 2006), CFMA Board Member (2010 – 2014), CFMA Gala Producer (2015-2016) promoter, manager, Professional emcee – all as a volunteer. With no "vested interest" other than promoting music that makes a difference to the world, Suze is an active advocate for musicians, and is an expert networker and connector. She willingly brings her expertise in the Personal Development arena to the music industry. A successful entrepreneur, and internationally recognized author, speaker and radio host, Suze's book "Belief Re-patterning: The Amazing Technique for "Flipping the Switch" to Positive Thoughts (Hay House c. 2012) outlines her work as the Developer of the Belief Re-patterning® technique. She loves supporting individuals in becoming their own "best selves" and bringing their authenticity to the table – in their careers, and personal life – through on-line seminars, courses, and one-on-one coaching.
Since 1972, the Calgary Folk Club has been the home of folk music and the favourite venue of artists from all over the world. It's all about the music. An exceptional place to play, and an exceptional place to listen to music.
Vic Close
Artistic Director Fish Creek Concerts – Calgary, AB
http://fishcreekconcerts.com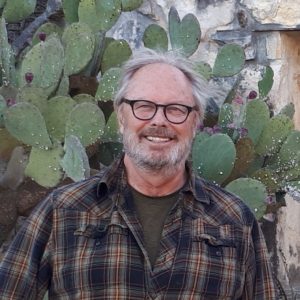 Meet Vic Close, a self-confessed Folk Music addict. He has attended Festivals and events from Coast to Coast. Over the last 4 decades Vic has worked in the Coffeehouse / Folk Club world as an organizer and Artistic director, worked in Marketing of Folk Music Events, dabbled as an Agent, and a Presenter of Events. He is a past member of the Board of Directors of the Calgary Folk Festival, The Arts Touring Alliance of Alberta and presently The Canadian Folk Music Awards. His Education includes College specializations in Marketing and Business, University specializing in the Arts and Special Events and The Banff Centre School of Management in Arts Administration. Vic is currently the Artistic Director and overall Vision Coordinator of Fish Creek Concerts, a very successful series of events held in Calgary Alberta.
Vince DeGiorgio
President/ Music Publishing
Cymba Music Publishing – Toronto, ON
https://www.cymbamusic.com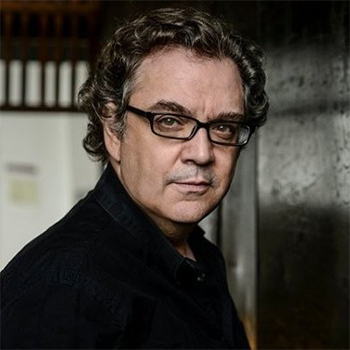 Vincent Degiorgio is the CEO of Cymba Music Publishing.
His company, Cymba, is an acronym for 'Crushing Your Music Business Apathy is one of the most pro-active, creative music publishing entities in Canada. With unprecedented global reach and a focus on the international market for recorded music and synch, it is home for writers and artists such as Monowhales, Keshia Chante, Talltale, Barbra Lica and Rachel Cousins. Songs written Cymba's songwriters have been recorded in over a dozen languages and synchronized around the world.
Cymba's writer/producer roster includes Daniel Adams and Davor Vulama.
Aside being president of the company, Vincent is also a songwriter. His work with Dutch pop star Caro Emerald recently eclipsed the two million album threshold. He has also co-written seminal classics like Love Inc's "You're A Superstar". He most recently wrote four songs with Juno nominated Matt Dusk on his "Jet Set Jazz" album.
Working on the major label side as an A&R executive at RCA Records Vincent signed N Sync to the label. He currently serves on the board of the Canadian Songwriters Hall of Fame and is the current chair of Music Publishers Canada.
Genny DeMerchant
Booking Agent/ Management
You Will Love It Live – Ottawa, ON
https://youwillloveitlive.com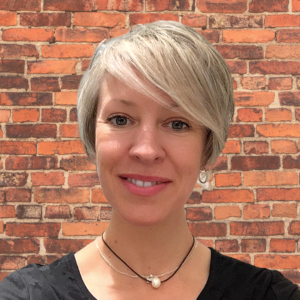 Established in 2014, YOU will LOVE it LIVE! is a performing arts booking and management agency, based in Ottawa, Ontario. We work with a diverse roster of original performing artists in theatre, various genres of music, storytelling and family entertainment. Our talented and entrepreneurial artists offer presenters beautifully-produced shows that are both entertaining and meaningful to today's audiences.
Beyond representing the core roster, we offer a la carte marketing services to artists and arts organizations – with a particular emphasis on digital advertising. YOU will LOVE it LIVE! represents the roster at a growing list of annual showcases and industry events across Canada and the US such as Ontario Contact (Agent of the Year 2018), Canadian Music Week, Contact East, Organization of Saskatchewan Arts Councils, Manitoba Showcase, Alberta Showcase, Pacific Contact, Capacoa, Arts Northwest, Arts Midwest, Folk Alliance International, Folk Music Ontario and Mundial Montreal.
Owner and Agent, Genny DeMerchant is a passionate, performing arts professional with over 15 years of arts marketing and development experience prior to starting her agency, You Will Love it Live. Genny especially enjoys helping artists develop their brand story and crafting effective marketing plans to grow their profile and career. She understands the important role these tools play for presenters when making decisions to book an artist for their festival or event. When not at her desk, Genny is most likely out walking the "best dog ever" (Haydn), sneaking in a few minutes of yoga or creating something new and tasty in the kitchen.
Michelle Demers Shaevitz
Artistic Director/ Festival Producer
Mission Folk Music Festival – Mission, BC
http://www.missionfolkmusicfestival.ca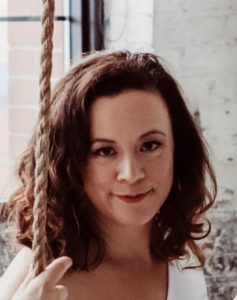 Michelle has worked with MFMF since 1991 and is currently the festival's Artistic Director and Festival Producer. She previously held a programming position at Northwest Folklife and now serves on its board of directors.
Now in its 35th year, the Mission Folk Music Festival welcomes musicians, dancers and storytellers from across Canada and around the world to the small town of Mission, BC on the unceded traditional territory of the Leq'a:mel First Nation, among the Stó:lō peoples. Featuring talent from the folk, Indigenous, Celtic, world, blues, Canadiana, French Canadian, bluegrass, and roots music communities, Mission Folk Music is the little festival that shines on the bank of the Fraser River in historic Fraser River Heritage Park.
Steve Edge
Co-founder/ Artistic Director/ Radio Programmer
Rogue Folk Club / Saturday Edge On Folk – Vancouver, BC
http://www.roguefolk.bc.ca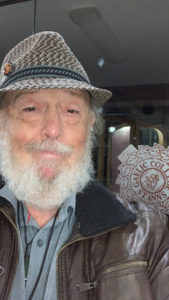 Steve Edge co-founded The Rogue Folk Club in Vancouver in 1987, presenting annually over 50 concerts of folk, roots and world music at mid-sized venues like Wise Hall (1988-2003) and St. James Community Hall (2004-2020). He began presenting a weekly radio show, The Saturday Edge On Folk, on CiTR fm 101.9 in June 1985. The show continues to air for 4 hours every Saturday morning, with a tasty blend of African music in hour 1, blues and roots in hour 2, singer songwriters in hour 3, and Celtic and trad in hour 4. More or less. With a healthy emphasis on CanCon, FemCon, and New Releases. Since March 2020 this is virtually all Steve is allowed to do these days … Everybody must get vaccinated!!
In 2016 Steve won the Unsung Hero Award at the CFMAs, and was inducted into the BC Entertainment Hall of Fame. He is a founding member of Folk Alliance International, plays bodhran, was a Morris dancer for 10 years, and is an avid Manchester United supporter. Steve's connection to Newfoundland music dates back to Expo 86 in Vancouver, when the late Noel Dinn (Figgy Duff) literally badgered him into starting a concert series! "Look, Steve, after Expo we will be out of work. We need someone to present concerts in Vancouver. You have the radio show, you have the connections, you have to be the one to do it!" During Expo, Steve was laid off from his last proper job, and he's been folking around ever since.
Troy Greencorn
Founder/ Festival Producer/ Executive Director
Stan Rogers Folk Festival/ deCoste Performing Arts Centre – Pictou, NS
https://www.stanfest.com
https://decostecentre.ca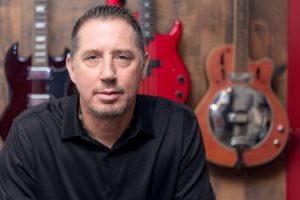 Troy Greencorn is the Executive Director of the deCoste Performing Arts Centre in Pictou, Nova Scotia. This 400 seat facility presents 100+ events each year. The deCoste's presents a rich mix of shows; predominantly music, but also including dance, theatre, comedy, film and variety. Troy is the founder and producer of Nova Scotia's Stan Rogers Folk Festival.
Tim Hardy
Music Publishing/ Sync Representation
Sound of Pop – Dartmouth, NS
http://soundofpop.com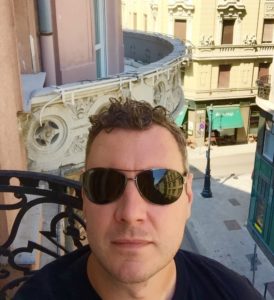 Tim Hardy is the co-owner of Sound of Pop, an ECMA award-winning music publishing & master/sync representation company.
Sound of Pop Publishing, an active member of the Canadian Music Publishers Association (CMPA), currently represents a 3000+ song catalogue world-wide in a one-stop capacity for sync representation and/or publishing. The SOP roster catalogue of artists are from Canada, the US and Europe, including current & former Music NL award winners and nominees Chris Kirby, Quote the Raven, Fairgale, Chris Ryan, Brianna Gosse & Happy Beats.
Tim also operates an independent rights management / music consulting company based in Halifax, Nova Scotia and previously worked with SOCAN for over 22 years.
Ryan & Jennifer Heerschap
Booking Agents
I Book Shows – Tara, ON
http://www.ibookshows.com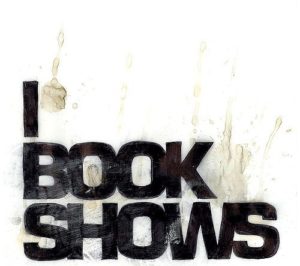 I Book Shows is a full service entertainment agency. We represent a variety of artists from Roots to Rock as well as guest speakers. We also work as talent buyers and consultants with various venues and events. With over 10 years experience in the business, we focus on our client's needs and long-term thinking. Whether it be building a brand or creating an event from the ground up, I Book Shows is able to offer all services.
I Book Shows sponsorship focuses on bringing brands and events together, allowing brands to meet their targets and objectives on any project. Working closely with Event producers as well as brands and brands agencies, I Book Shows tailors each sponsorship deal to meet the needs of both parties.
Rian Malloch
Owner/ Festival Programmer
Skware Eyes Collaborative – Burlington, ON
https://www.facebook.com/skwareeyes/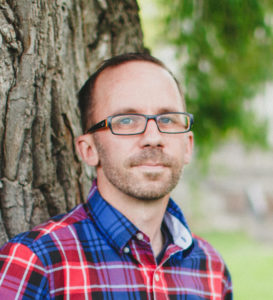 Rian is the owner of Skware Eyes Collaborative. Skware Eyes Collaborative is responsible for artist management, music promotion, and is a talent buyer for several Canadian Music Festivals. Skware Eyes Collaborative also handles corporate talent procurement for several major companies including, Monster Energy Drink, Rogers, Microsoft, along with several others. Rian is a music addict, a music nerd and feels he is in the best business, in the best country in the world.
Evan Murray
Event Coordinator/ Canadian Music Coordinator
Live At Heart Newfoundland/ Live At Heart Sweden – Taiwan/ NL
http://liveatheartnl.ca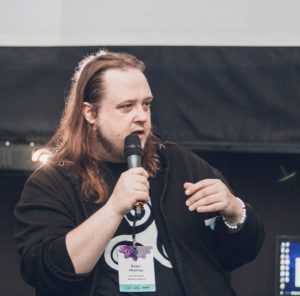 Evan is deeply passionate about Music Business education, and sharing insight and knowledge with government agencies and private companies around the world, from his own successful independent 20 year career. He's been an international touring musician, booking agent, music journalist, artist consultant, and now federally funded music business conference, and showcase festival coordinator.
Sue Panning
Festival Director
Canmore Folk Festival – Canmore, AB
http://www.canmorefolkfestival.com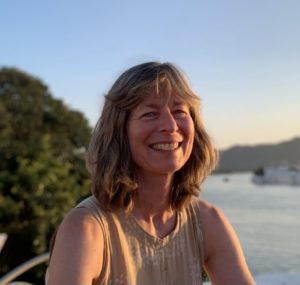 Sue Panning is the Festival Director for the Canmore Folk Music Festival, which takes place over the Heritage Day long weekend, typically the first weekend in August. The festival is a family-oriented celebration of our diverse cultural heritage through the presentation of traditional and contemporary folk, blues, country, Canadiana/Americana, Celtic and Global Roots music.
Typically, the Canmore Folk Festival presents top quality artists from across Canada and the world as well as supporting emerging artists (local, regional and, in some cases, national) in our rural community. We focus mainly on presenting Canadian artists with representation from across the country and presenting emerging artists mainly from Alberta (particularly from the School of Song mentorship program). Generally, the mix is roughly 17-21 Canadian artists/bands including 5-6 emerging Alberta artists/bands, 4-7 international artists/bands, and 10 – 12 local artists/bands. The 2022 Canmore Folk Festival will take place August 1-3.
For 2021, we will likely be presenting a modified festival in the form of a series of short concerts with western artists.
Cody Partridge
President/ Music Supervisor
Pear Tree Music Supervision – Toronto, ON
https://www.peartreesupervision.com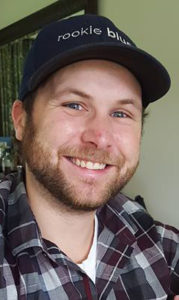 Cody Partridge is the President and Lead Music Supervisor at Pear Tree Music Supervision. With close to a decade of experience in the industry, his 150+ credits show his versatility in navigating Music clearances and placements over all forms of Media. Cody prides himself on being an Indian Jones of Music clearances, constantly finding the hidden gems, and never allowing rights holders to go undiscovered. In addition, he is also well versed in navigating Unions implications when placing any affiliated recordings, assuring clients a pleasurable worry free experience in all aspects of Authentic Music use. Some of his recent credits include: Letterkenny, Schitt's Creek, Once Were Brothers: Robbie Robertson and The Band, Various Telus Campaigns, and Various Scotiabank Campaigns.
Neil Pearson
Founder/ Presenter/ Producer
Sounds Just Fine – Shrewsbury, UK
www.soundsjustfine.com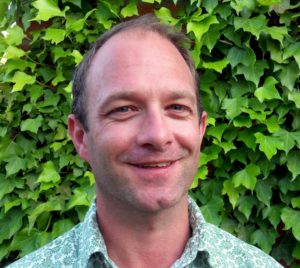 Neil is a freelance artist-development specialist and project manager working in the UK and internationally, with a particular interest in singer/songwriter, folk and the wider roots genres.
He works in a management role with MMGT for John Smith and Della Mae, and under Sounds Just Fine manages Rachel Baiman. Neil has worked freelance with Rose Cousins on her UK strategy and development, and with Tomato/Tomato in a management role and their recent album campaign.
In addition to this, working with a range of national and regional development agencies in recent years he has delivered many projects with reciprocal international touring elements between English and Canadian artists. As a programmer he currently works with a UK venue on a year round concert series, and programs the UK suite at Folk Alliance.
He is currently project managing The Lost Words: Spell Songs, a major multi-artist commission touring large scale concert halls across the UK.
Louis Robitaille
Program Committee Chair
Lunenburg Folk Harbour Festival – Lunenburg, NS
https://www.folkharbour.com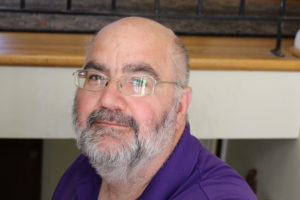 The Lunenburg Folk Harbour Society is a non-profit volunteer-based family-focused community organization which strives to celebrate the joy of traditional and contemporary folk music, dance and oral history through an annual festival and other events during the year.
Folk Harbour presents folk, traditional, blues, singer-songwriters, world and gospel featuring local, national, and international acts.
Louis is an Executive Staff Officer of the Nova Scotia Teachers Union with responsibility for research, and governance and policy. He has volunteered for the Lunenburg Folk Harbour Society in many roles since 2001. Louis is a long-serving member of the Program Committee, having worked on the Committee since the fall of 2003. Currently, Louis is the President of the Lunenburg Folk Harbour Society and Chair of the Program Committee.
Debbi Salmonsen
Artistic Director
Vancouver Folk Music Festival – Vancouver, BC
thefestival.bc.ca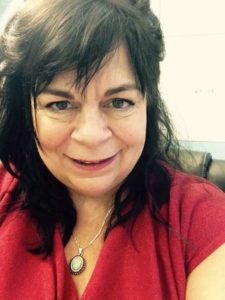 Debbi Salmonsen is the Artistic Director for the Vancouver Folk Music Festival, now entering its 43rd year. The Festival is held for 3 days each July and features artists in a varied range of musical stylings, with a very broad definition of "Folk Music". Debbi has been at the Vancouver Folk Music Festival since October 2017. Previously, she was the Executive Director of the Calgary Folk Festival, Festival Hall and winter festival Block Heater.
Lisa Schwartz
Festival and Programming Director
Philadelphia Folk Festival / Folk Alliance International – Philadelphia, PA, USA
http://pfs.org/philadelphia-folk-festival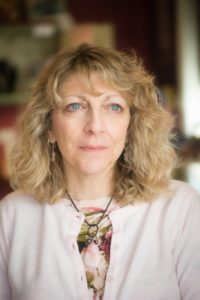 Lisa Schwartz is the Festival and Programming Director for the world-renowned Philadelphia Folk Festival (PFF). In this role, Lisa works to create an extraordinary musical encounter that both resonates and remains with the audience and the artist for years to come. PFF,
presented by the Philadelphia Folksong Society, a non-profit arts organization, is the oldest continuously run music festival in North America and the first to develop a custom, secure digital platform to present its 59th annual event in August 2020, welcoming 'attendees' from all 50 states and 85 countries. PFF is also the first US festival to take the Keychange Pledge for gender parity both on and behind the stage.
With a great love for nonprofit service and leadership, Lisa also serves as the President of Folk Alliance International, and uses her strategic marketing and branding skills to consult with artists around the globe to position them for career growth.
Liz Scott
Artistic Director
Mariposa Folk Festival – Orillia, ON
mariposafolk.com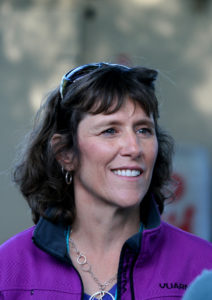 Liz Scott is the Artistic Director at Mariposa Folk Festival, which takes place early July in Orillia, Ontario. Celebrating its 59th year, the legendary 3-day family-friendly festival hosts about 50 acts over a dozen stages. Mariposa began in 1961 in the heyday of the early 60s "folk boom". Often referred to as The Grande Dame of folk festivals, Mariposa became a model for many future Canadian festivals. Primarily a singer-songwriter festival with many sub-genres of folk, Mariposa Folk Festival has always stayed true to its mandate: to promote and preserve folk art in Canada through song, story, dance, and craft.
Spencer Shewen
Artistic Director/ Festival Manager
Riverfest Elora – Elora, ON
riverfestelora.com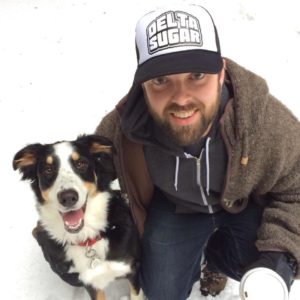 Since 2015, as Artistic Director and Festival Manager at Riverfest Elora, Spencer has played an integral role in guiding the festival through a period of rapid growth. Over this time, Riverfest Elora went from just 1000 patrons in 2013, to over 18,000 attendees and over 500 volunteers in 2019. Riverfest 2020 was postponed due to the pandemic. The 2021 edition, Take Me To The River takes place August 20-22.
Spencer has been curating the Dead Radio, Love Music Series since 2015, which has seen many performances by a plethora of touring artists. He is also currently employed at the Township of Centre Wellington as the "Community Development, Culture & Special Events Coordinator" and sits on the Board of Directors at the Halifax Pop Explosion.
Previously, Spencer has sat on the Board Of Directors for the Hillside Festival (2007 – 2012) and CFRU 93.3FM (2010, 2011), worked as Artistic Director and Event Manager for Waterstock (2017) and 100 Mile Riot (2012, 2013), curated and managed the Fortnight Music Series (2007 to 2016), acted as label manager for SunnyLane Records (2005 – 2008), Alcohol Services Coordinator at the Guelph Jazz Festival (2011-2013), Event Manager for the Cornerstone Cafe (2011 – 2013) and Talent Buyer and Event Manager for The Albion Hotel (2007-2011).
Mikaila Simmons
Music Supervisor
instinct entertainment – Toronto, ON
Instinctentertainment.ca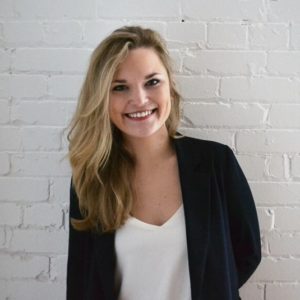 Mikaila Simmons is a music supervisor at instinct entertainment. She specializes in creative and music licensing for television and film. Mikaila earned a bachelor's degree through the Ryerson School of Media in Toronto, and began her career pitching and negotiating music clearance within the licensing department at Sony Music Entertainment Canada.
She has had the opportunity to work on award-winning television shows and films such as Vikings, The Handmaid's Tale S1, New Eden, Condor, Mary Kills People, Diggstown, The Grizzlies and Seven In Heaven, to name a few. She has overseen on-camera performances, custom song production, and sourced everything from 8th century Belarusian folk music to contemporary Inuit hip hop. She has a true passion for the marriage of song to scene, and a deep respect for the disciplines of both music and film production.
Kimberly Sinclair
Radio, Marketing Promotions
SpinCount – Bridgewater, NS
https://www.spincount.ca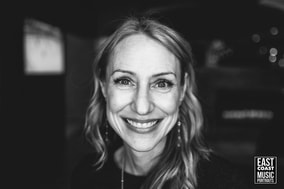 Kimberly Sinclair has amassed an impressive track record promoting and exporting Canadian artists. Drawing on her background in New York's fast-paced fashion industry, along with a singular ability to bring people together, Kimberly has built SpinCount into an award-winning promotions and publicity firm.
Music Nova Scotia has nominated Kimberly for Publicist of the Year eight times in a row (2011-2019) and Kimberly has twice been awarded Industry Professional of the Year by the ECMAs. SpinCount has been awarded Company of the Year three times in a row, a "hat trick" in 2018, 2017, 2016 & also in 2011 by the East Coast Music Association (ECMAs) and in 2014 & 2012 by Music Nova Scotia.
SpinCount clients are routinely nominated for GRAMMYs, Canadian Radio Music Awards, JUNOs, Polaris Prize, Canadian Folk Music Awards, and receive multiple nominations yearly from Canadian Music Industry Associations such as Music Nova Scotia, MusicNB, Manitoba Music, SASKMusic, MusicPEI, MusicNL, WCMAs and ECMAs.
Kimberly has created opportunities for artists by coordinating showcases and events in Canada and beyond, including Nashville, New York City and Kansas City, MO. Kimberly shares her expertise at conferences and events internationally as well and juries for many Canadian Music and Industry Associations, including JUNOs, FACTOR, MNS, ECMAs, MPEI and more. She is a former member of the Music Nova Scotia Board of Directors and was elected by the MNS Board to the executive position of Secretary and appointed as the MNS representative to the Board of Directors for the East Coast Music Association.
In 2015, Kimberly co-founded Mavens Music Management in Nashville, TN, with Tamara Kater. Mavens management roster currently includes Kaia Kater, Corin Raymond, Del Barber and Melanie Brulee, and is based in Toronto, ON. As part of Mavens, Kimberly coordinated showcases around North America, including at AmericanaFest (Nashville, TN), FAI (Kansas City, MO), JUNOfestand Folk Music Ontario (Toronto, ON), and on the ground representation for artists Kaia Kater, Corin Raymond, Erin Costelo, Ryan Cook, Mike McKenna Jr. and Willie Stratton at AmericanaFest, ECMAs, FAI and FMO. Kimberly has been on the ground level and worked to launch many career boats by assisting artists in securing funding, label representation, Tour VISAs and marketing and publicity support.
SpinCount uses radio + new media to create opportunity and raise awareness for our artists, their tours and brand. We offer PR services for East Coast tours and festivals, such as The Halifax Jazz Festival, The Canadian Folk Music Awards, Home Routes/ Chemin Chez Nous, Folk Music Ontario and more. 
Chris Ball
Operations & Technical Manager/ Interim Programming Manager
Labrador West Arts and Culture Centre/ Arts and Culture Centres of NL
https://artsandculturecentre.com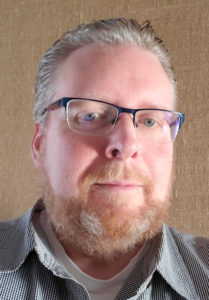 Chris Ball's work with the Astor Theatre shows what can be accomplished through a belief in contributing to the arts and a commitment to hard work. The theatre was on the verge of closing when Chris became the general manager. After working with many volunteers in the community to bring it back to life, today, the Astor Theatre is one of the busiest venues in the province and an important part of the touring circuit of Nova Scotia. After 20 years managing the Astor, Chris decided to move on and became the Operational and Technical Manager of the Labrador West Arts and Culture Centre where he remains today…trying to keep warm! For the past 4 years he has managed the facility and welcomed many artists to The Big Land! Currently Chis is also filling in as Interim Programming Manager for the Arts and Culture Centres of NL until April, 2021.
During his time at the Astor, Chris was an active volunteer as a board member of the Atlantic Presenters Association, the Winds of Change Dramatic Society and the Liverpool International Theatre Festival Society. In 2008, Chris was honoured with the NS Democracy 250 Award for contribution to cultural life in his community and the APA Professional Presenters Award in 2007. From 2011-2014, Chris sat on the Creative Nova Scotia Leadership Council, an advisory board to the Minister Of Communities, Culture, and Heritage in NS and Chaired the Program Review Committee for the Council.