For Live Music Industry (Venue Owners, Promoters, Agents, Managers, and Festival Organizers)
● Publicly funded festivals and concerts can disclose final budgets, including data on artist payments that are aggregated along lines of race/ethnicity and gender, as a check and balance against payouts that skew higher for white artists.

● Those in positions of power can insist on inclusion/equity riders for festivals and concerts.

● Festivals and concerts promoting events on radio can request that booked artists from underrepresented groups receive either airplay, or name recognition as part of their promotion efforts.

● Privately owned venues can make rental fees publicly available, which may curtail discrimination against booking genres where IBPOC artists, workers, and audiences are more highly represented.

● Organizations can offer a 'behind the board' program where emerging IBPOC soundtech staff, especially women and non-binary technicians, are invited to shadow established soundtechs on the job.
● Expand hiring searches to include a more diverse pool of applicants.
● Consider enlisting the help of fractional HR services.

● Engage in more dialogue about the role of substance abuse in live music, provide a wider selection of non-alcoholic beverages, and offer performing artists financial compensation in lieu of complimentary alcohol.

● Amplify music industry-specific addiction and mental health support services.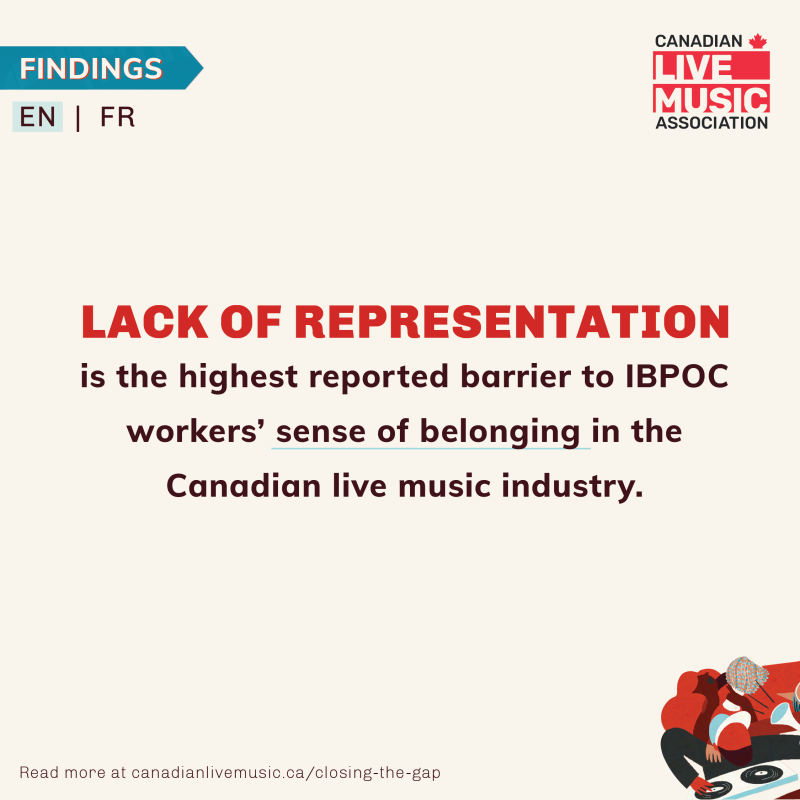 ---

Project SoundCheck
MusicNL is pleased to offer Project SoundCheck.
Project SoundCheck™ is a sexual harassment and assault prevention initiative. It is a joint creation of the Sexual Assault Network and the Ottawa Coalition to End Violence Against Women. We want to bring our festivals, venues, and community together to challenge bystander apathy; the tendency to ignore incidents of sexual harassment and assault in large group situations where people feel less responsibility for others, or assume another person will intervene.
MusicNL is partnering with Project Journey to offer members this free training leading up to festival season in our Province so we can prevent sexual violence. https://www.projectsoundcheck.ca/
Register for Sessions – TBD