Tune in to CBC NL's Weekend AM Show Saturdays 8:40am NT to discover an emerging artist from Newfoundland and Labrador.
A proud partnership of MusicNL and CBC.
---
FEBRUARY 27, 2021
Up & Comers Episode 2: Featuring Abigale and Ana & Eric
In the second episode of Up & Comers Paula Gale speaks with Mia Penney, Marketing and Communications Manager with MusicNL.
Abigale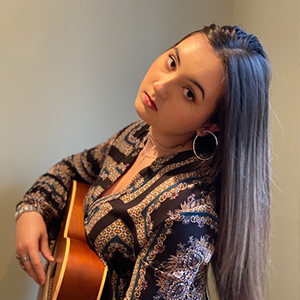 Take a listen to the first song "Back Home" written for her debut album Country True released in 2019.

Artist Bio
As Dylan said the times they are a-changing. And in this weird world of ours, Abigale finds herself writing and demoing songs for her second album. What else is an artist to do after all?  Her first record Country True gained her a nomination for MUSIC NL Country Artist Of The Year and had serious chart success including going Number One on She Wolf Radio. To list Abigale's personal highlights would turn this bio into a full-length novel. "It's just been a blast from hanging out with Tim Hicks to jamming with the Old Contemporaries and headlining Friday night at The Gathering Festivals. It's just cool", she says, "Putting my music out there feels like it allowed me to grow up fast as an artist"
She grew up in Hodge's Cove, Newfoundland, a population of 200 souls. For Abigale, there is the closeness of the community and the constancy of the sea. And self-entertaining. Performing at every event in town, writing songs and singing harmonies with little sister Jordyn. Weekends are filled with travelling to St. John's. She has been part of Young Folk At the Hall, the Newfoundland Folk Festival, the Harbourfront Concert Series, and Sing Nl. Abigale's life is a family affair loading into the truck for long drives in unpredictable weather
While the influence of the old school country remains, Abigale finds herself spreading her wings in the writing for the new album. "I love songs with a gospel or blues vibe. I think that's part of the roots of Country. And some raw blues-rock guitar hooks give me energy as a singer. " Once again she is focused on stories that touch her real life. "Hey, I was 13 or 14 when I started working on Country True. In kid years that's a century ago so I feel I am entitled to make music about relationships and hopes and dreams in a very different way now." says the 16-year-old. And all the shows and studio time have gotten Abigale in touch with her voice on a new level allowing her to take more chances and work at a new edgy level.
Still, everything old is new again. And great songs and unique tones never get old. Music is still Abigale's journey, destination anywhere.
Abigale | WEB | APPLE MUSIC | SPOTIFY | BANDCAMP | FACEBOOK | INSTAGRAM | TWITTER | YOUTUBE
Ana & Eric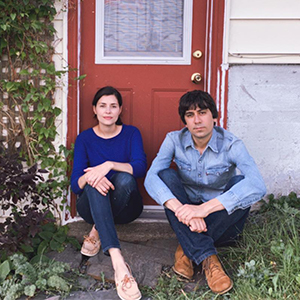 Artist Bio
After performing together for many years in Folk and Bossa Nova projects, Ana Luísa Ramos and Eric Taylor Escudero have created a concert with the best of the two worlds.
The partnership started as Ana was featured in Eric´s folk-rock project. In 2016 Ana released her debut album "Um", with original songs written by Eric and covers of traditional Brazilian songs and a Gershwin brothers Standard Jazz.
Having performed in Brazil, Europe and Canada, Ana & Eric present a unique show that combines Folk, Bossa Nova, and Brazilian Popular Music, featuring original songs and covers in English and Portuguese.
The Brazilian duo based in St. John's, NL, has recently released two singles "Hope" and "Lights my way", and their self-titled debut EP through The Citadel House.
Ana & Eric | WEB | FACEBOOK | TWITTER | INSTAGRAM | SPOTIFY | YOUTUBE
---
FEBRUARY 20, 2021
Up & Comers Episode 1: Folk musician Jeff Pittman
Hear the first installment of Up & Comers. Paula Gale speaks with MusicNL executive director Rhonda Tulk-Lane.
The Likes of Jeff Pittman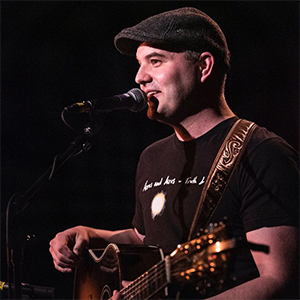 The Likes of Jeff Pittman was selected to be featured in an upcoming showcase with Folk Unlocked Virtual Conference – February 22-26, 2021.

Don't miss The Likes of Jeff Pittman in the Canadian Music. East Coast Style. Spotlight Showcase Wednesday February 24 at 6:00 PM NST.
Artist Bio
Jeff Pittman is a folk singer-songwriter and storyteller whose style and delivery are borne of years spent entertaining in shed parties and community halls of his native Newfoundland. Coming from a long line of family poets and humorists, Pittman's songs tell stories of time and place, ranging from pun-laden toe-tappers to quirky singalongs and heartfelt ballads.
The Like of Jeff Pittman | WEB | FACEBOOK | TWITTER | INSTAGRAM | SPOTIFY