Meet the delegates who are attending Music Celebration Week 2022!
INTERNATIONAL DELEGATES
Mike Bell
Co-Founder
The New Colossus Festival – Brooklyn, NY, USA
https://www.newcolossusfestival.com
Mike Bell is the co-founder of The New Colossus Festival, an annual internationally focused showcase music festival and industry conference happening on New York City's Lower East Side every March. In addition to The New Colossus, Mike is the founder of Lorimer Beacon, a creative solutions agency offering consultation services for international governments, organizations and private companies in the United States. Prior to this, he spent many years at FILTER Magazine/FILTER Creative Group running their NYC office including their music marketing programs and international department. Mike currently lives in Brooklyn, plays the bass, and is raising an awesome six-year old daughter.
---
Craig Corse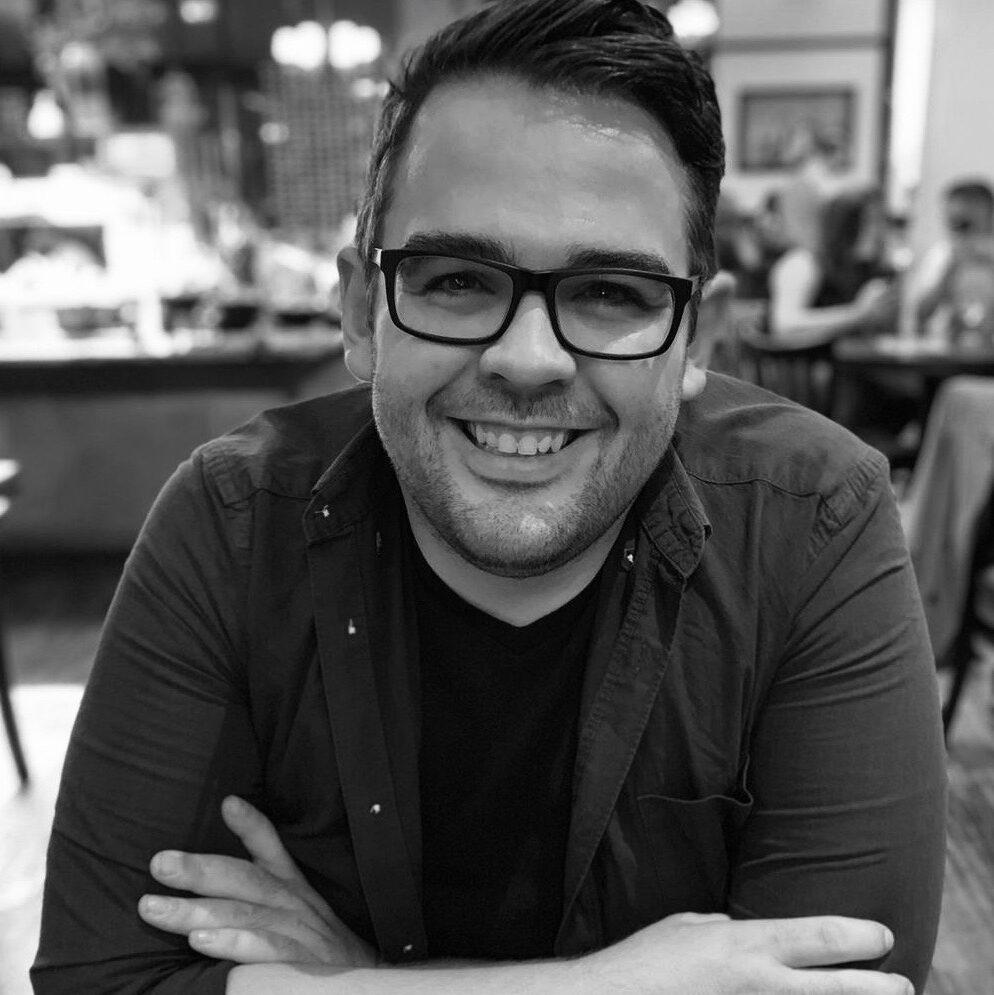 Booking Agent/ Director/ Festival Producer
CCM LIve/Orkney Folk Festival
Craig Corse is director of CCM Live, one of Scotland's leading folk/roots agencies, looking after the worldwide touring of many leading artists from the Scottish folk scene, complemented by international roots and world music acts touring to the UK and Europe including ECMA artists Madison Violet.
Craig is also the producer of the Orkney Folk Festival, leading on artistic direction and booking. One of Scotland's longest-established folk festivals, Orkney is renowned for its warm welcome of artists from around the world alongside the islands' own famed local talent. The 2023 Orkney Folk Festival takes place May 25 – 28, and marks the festival's 40th anniversary.
Additionally, Craig is co-director of Showcase Scotland Expo, Scotland's export body for folk, roots and acoustic music; and a board member of Showcase Scotland at Celtic Connections, Scotland's largest international music conference.
---
Charlie Cran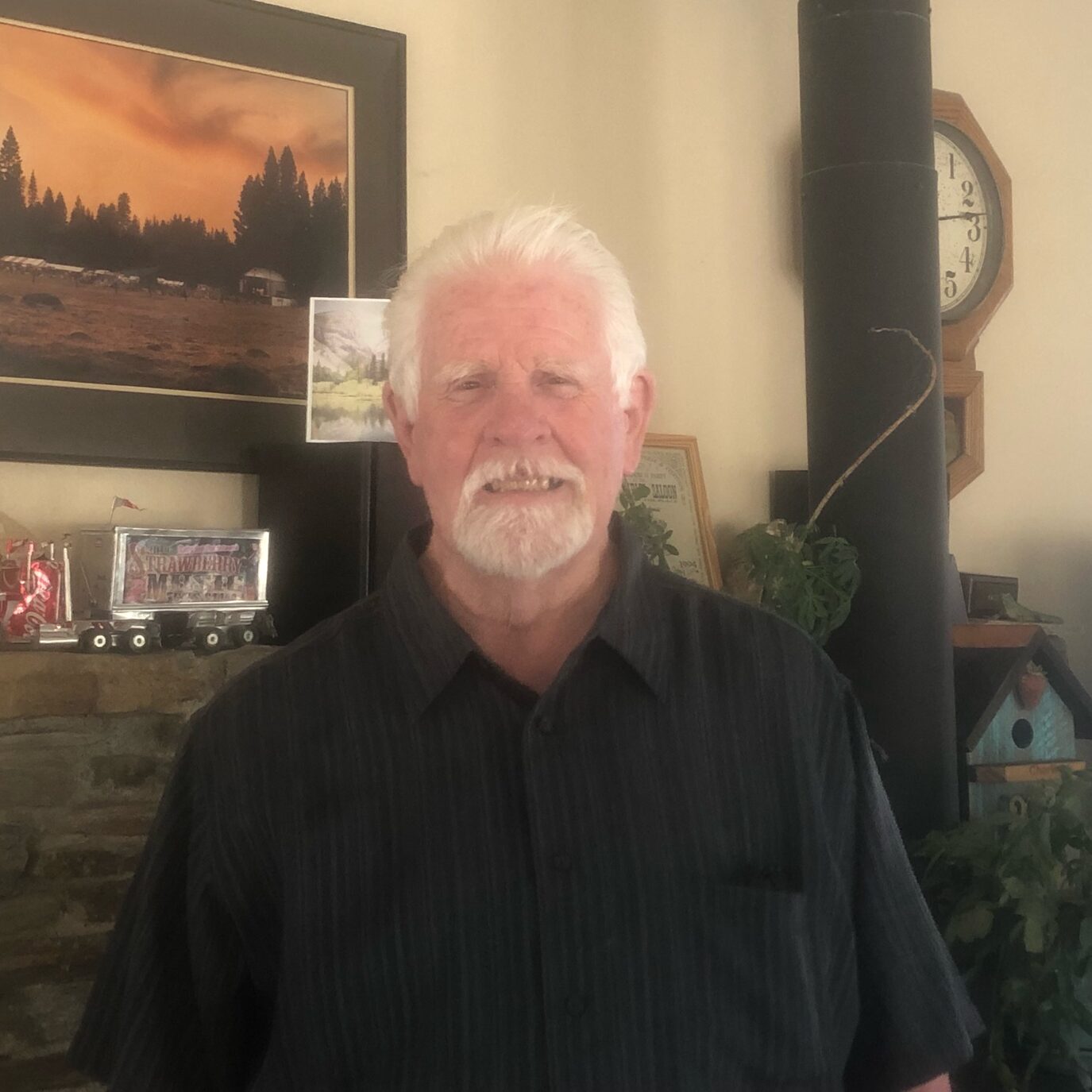 Founder/ Producer
Strawberry Music Festival – Jamestown, CA, USA
Charlie Cran is co-founder of Strawberry Music Festival. The multi-day musical campout takes place in the Sierra Nevada foothills of California, over Memorial Day weekend. Now, in its 41st season, Strawberry is widely recognized for its pairing of internationally renowned artists with up-and-coming talent, as well as for its down home, family friendly atmosphere. In 2018, Bix Beeman took the reins as Strawberry's leader of day-to-day operations, and the two have continued to work together as Strawberry's talent buyers since that time. While Charlie is engaging in a less demanding role as advisor, he continues to support Bix and the Strawberry team with his four decades of experience in the music industry.
---
Ryan Farlow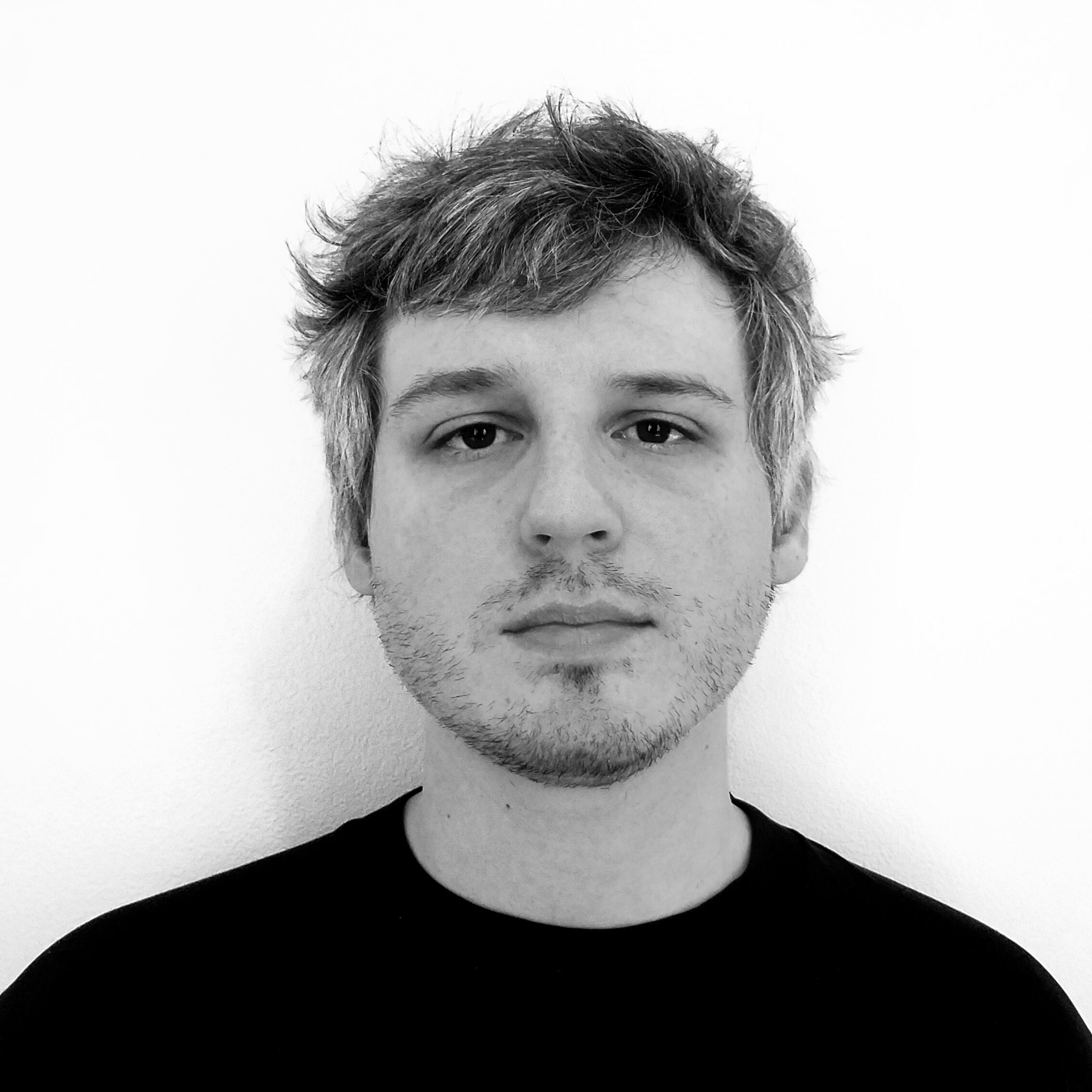 Booking Agent
Arrival Artists – New York, NY, USA
https://www.arrivalartists.com
Ryan is an agent at Arrival Artists, representing acts such as Andy Shauf, Billie Marten, Charlie Cunningham, Connan Mockasin, Georgia, Godspeed You! Black Emperor, Lido Pimienta, Mercury Rev, Patrick Watson, and more
---
Tyler Grill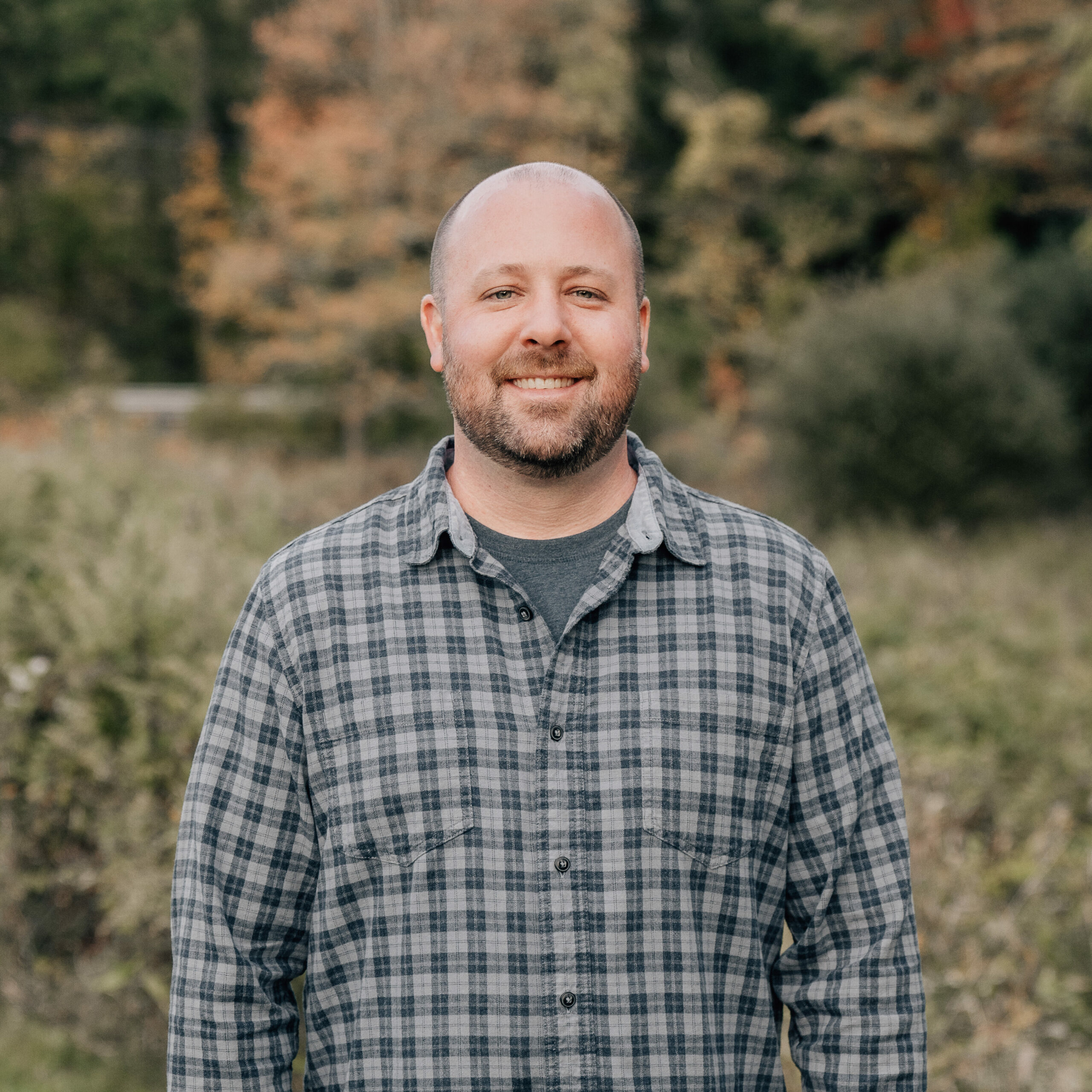 CEO/Co-Founder
GoodWorks Entertainment/ Rhythm & Roots Festival/ Fairfield Theatre/ Infinity Hall – Hartford, CT, USA
Tyler Grill has 20 years' experience as an executive in the live entertainment business and is currently the CEO/Co-Founder of GoodWorks Entertainment, a full-service, live entertainment company specializing in talent buying, event creation, marketing and production.
Goodworks Entertainment is the exclusive talent buyer for the Fairfield Theatre Company (FTC) StageOne and The Warehouse located in Fairfield, CT. They are the owner of Infinity Music Hall Hartford and Infinity Hall Norfolk, both in CT. GoodWorks recently purchased the Rhythm and Roots Festival in Charlestown, RI, which is headed into its 25th year. They are the promoter of the Stony Creek Brewery Concert Series, a 2,000 capacity outdoor concert series and the Hartford Live free outdoor concert series that holds up to 4,000 concert attendees weekly throughout the summer.
The GoodWorks Entertainment team has built a sustainable and socially conscious organization, set apart in the industry by our culture of fairness, honesty, integrity, hard work, charity, and fun.
---
Cameron Laws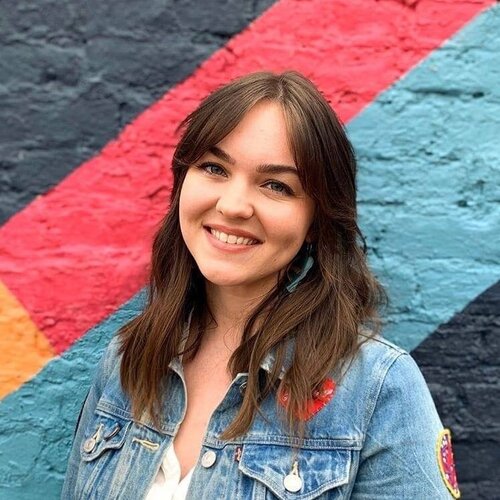 Program Director
Artsplosure/ First Night Raleigh – Raleigh, NC, USA
Cameron Laws is the Creative Director of Artsplosure of Raleigh, NC, and it's two signature events, Artsplosure – The Raleigh Arts Festival and First Night Raleigh. Her role with Artsplosure is a continuation of her involvement with the North Carolina arts community, where she volunteers with Girls Rock NC and Historic Preservation Durham, and directing other festivals with local organizations, record labels, and others. Previous to her return to North Carolina, she lived in the volcanic tropics of Hawaii and the historic port city of Savannah, Georgia. She's now a proud resident of Durham, NC along with her two furballs, Tex and Tiki. Cameron's hobbies include exploring the Triangle scene, restoring 'Monti' – her '91 Alfa Romeo 164, playing guitar, and producing art and design work through multiple artistic mediums.
---
Adam Lewis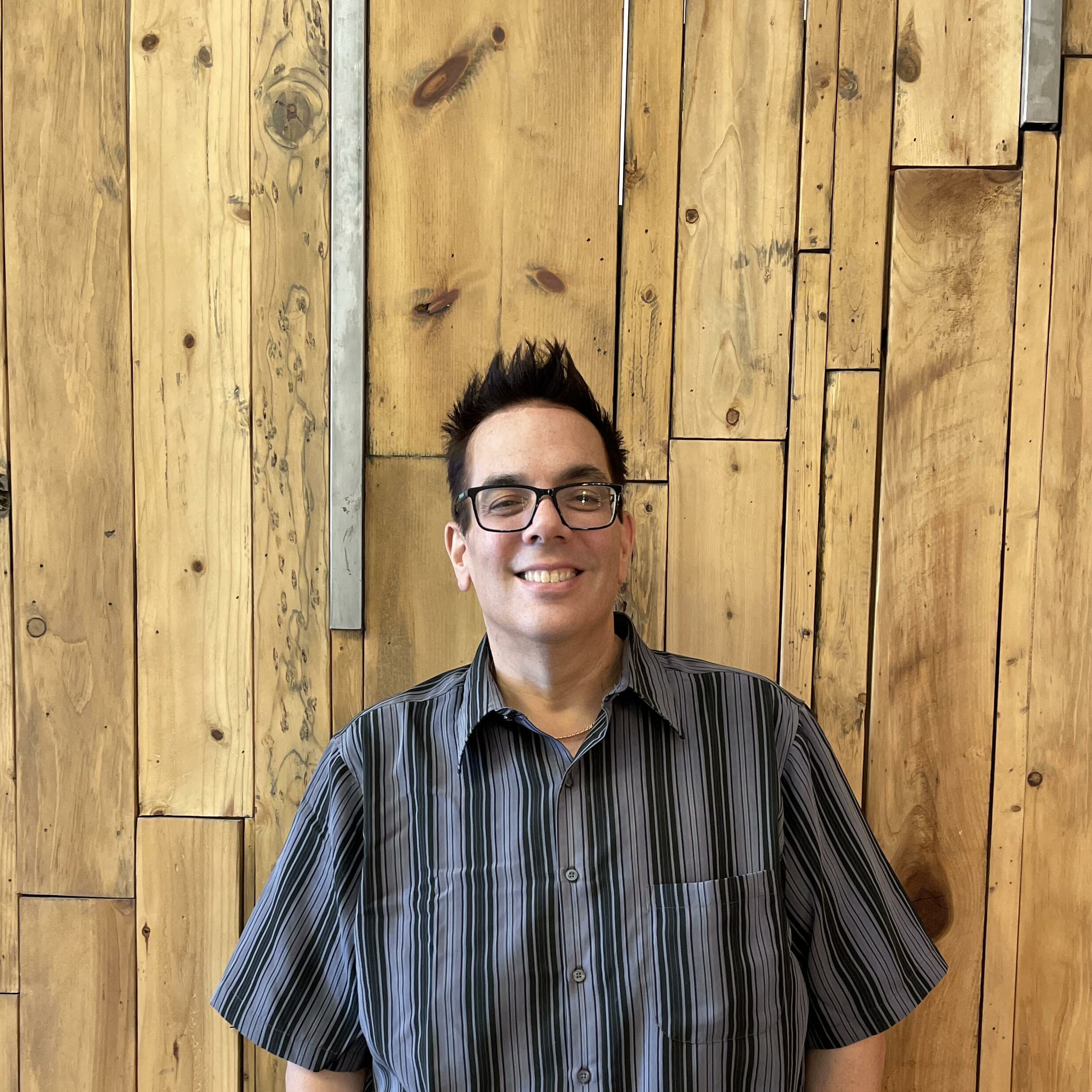 Owner/ Radio Promotions
Planetary Group – Los Angeles, CA, USA
Adam Lewis heads Planetary Group, an artist development firm based in Los Angeles that focuses on helping new and upcoming artists be heard and discovered through radio, online PR, and Social Media in North America. Recently Adam has worked with such acts as Arlo Parks, Soccer Mommy, Courtney Barnett, Cate Le Bon, The Chats, and Portugal, The Man. In addition, Adam also currently handles all publicity, promotion and media buying for Great Northeast Productions. Prior to Planetary, Adam was the Northeast Sales and Promotion Manager for TVT Records, working with Sevendust, Guided By Voices, The Black Crowes, and Snoop Dogg. He has also managed major label artists, tour managed several national tours, promoted hundreds of shows, and worked in music retail.
---
Ina Neumayr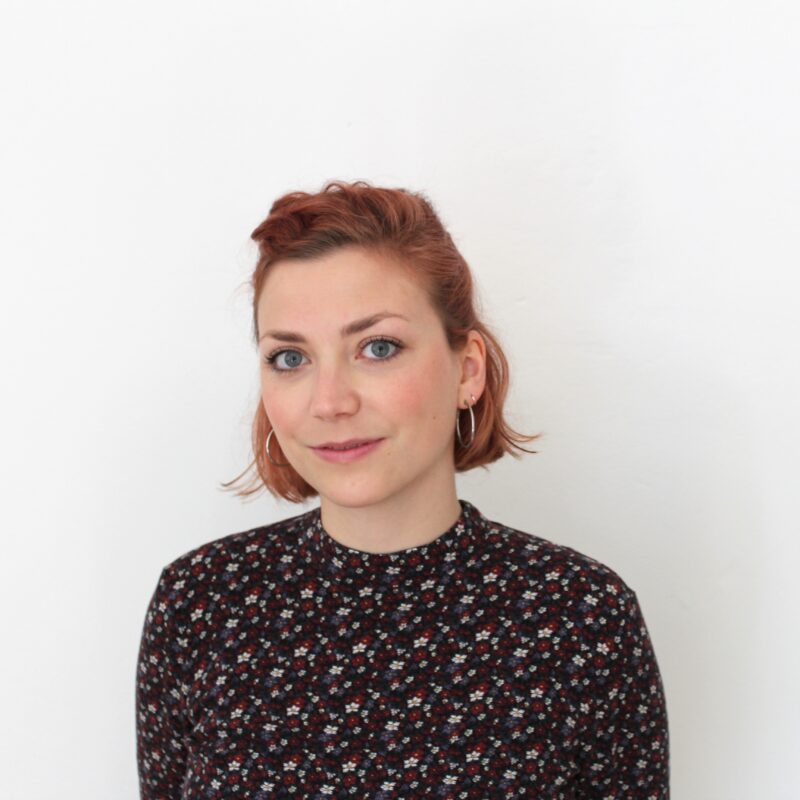 PR & Label/ Project Manager
Pop-Up Records – Hamburg, Germany
Ina had already started her music business career on stage, before she found her interest in everything "behind the scenes" of the respective industry, aiming to amplify and support great music – first in music journalism, then artist management and ultimately the world of recorded music and PR. She holds a bachelor's degree in musicology (Universität Heidelberg) and a master's degree in 'music and creative industries' from Popakademie Baden-Württemberg (University of Popular Music and Music Business), during which she worked on projects for e.g. Warner Music Central Europe and Sony Music Entertainment.
In her current position as Head of PR and label services at popup-records (one of Germany's leading PR agencies and distribution labels for the indie/alternative music scene), Ina is responsible for conceptualizing customized PR campaigns for independent artists as well as for national and international clients such as Cooking Vinyl, The Orchard, Nettwerk, Virgin Music, Universal Music Group or BMG.
---
Justin Nordell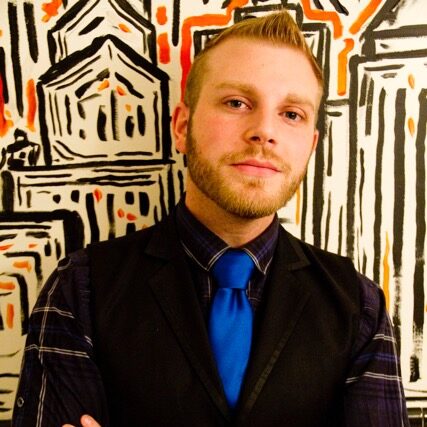 Executive Director/ Festival Programmer
Philadelphia Folk Festival/ Philadelphia Folk Song Society/ NERFA – Philadelphia, PA, USA
Justin Nordell (he/him/his/y'all) is the Executive Director of the Philadelphia Folksong Society, presenters of the oldest continuously run outdoor music festival in North America, the Philadelphia Folk Festival, celebrating its 61st edition in 2023. Throughout the pandemic, Justin and PFS presented artists in a digital concert venue and festival, raising over $200,000 USD directly for musicians. Now, Justin is thrilled to have reopened PFS' seated venue and concert series in Philadelphia, and especially to welcome tens of thousands of guests to the Philadelphia Folk Festival this August 17-21, 2023. In addition, Justin, an openly queer presenter, is elated to be showcasing an all LGBTQIA2+ artist series in the coming year.
---
Rich Potter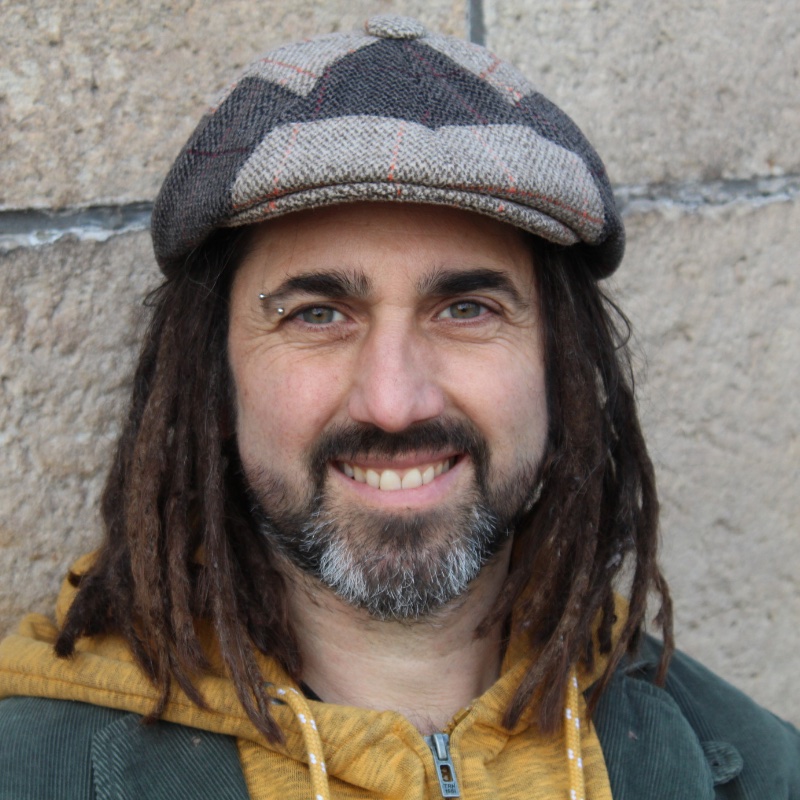 Booking Agent
Midnight Mango – Glastonbury/London, UK
Rich is a booking agent and source's talent for Midnight Mango, an established international booking agency. Based in Glastonbury, our agents are located all over the world, I'm located near Prague. We represent over 150 artists from many different genres. My role is to book festival shows and tours, whilst plotting a sustainable career for musicians.
---
Tyler Rehm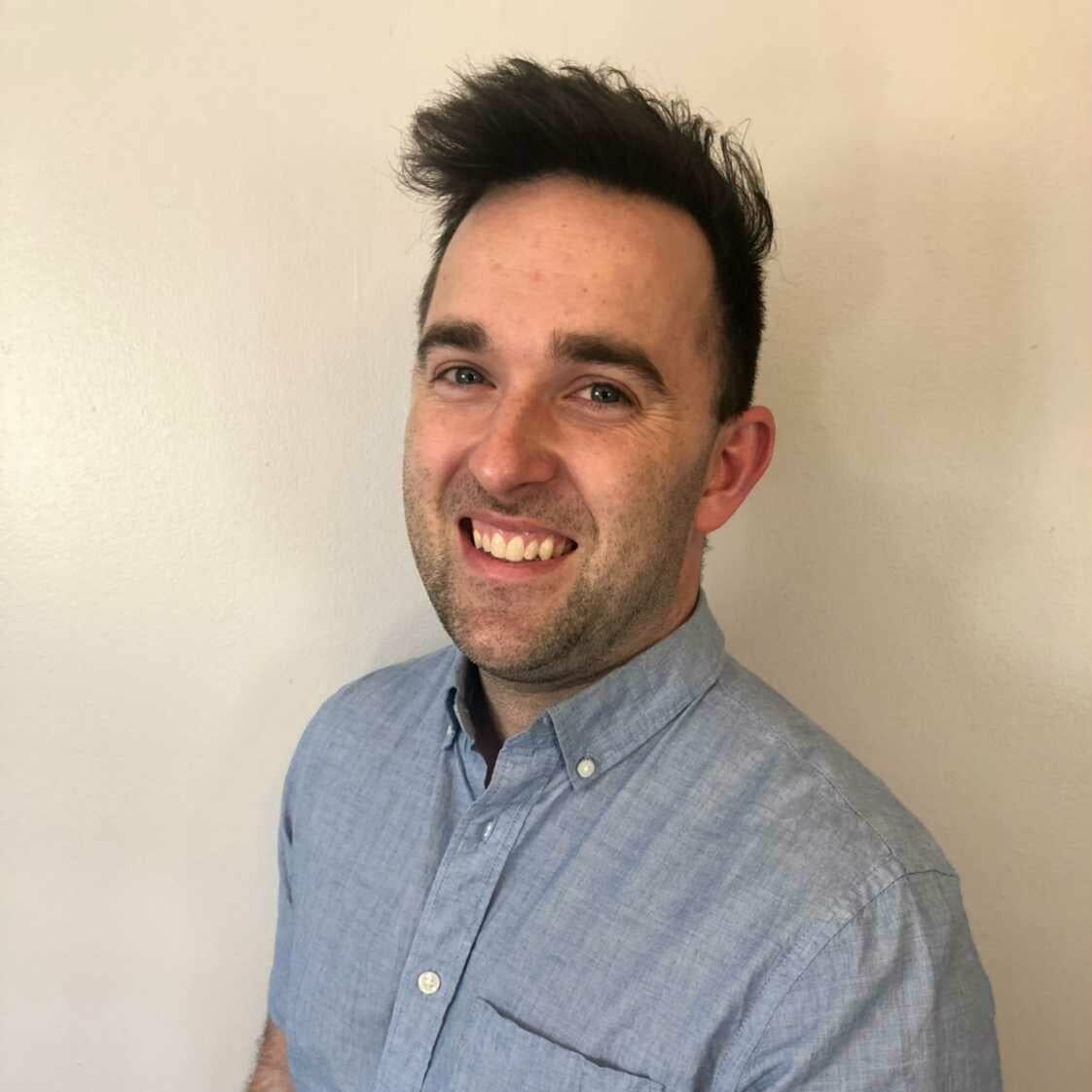 Booking Agent
Fleming Artists – Minneapolis, MN, USA
https://www.flemingartists.com
A life-long music lover, Tyler started promoting shows while in high school at such Wisconsin area venues as The Brink Lounge, High Noon Saloon, and The Rave. Shortly after, he landed a job at SRO Artists, and worked with artists such as California Guitar Trio, Catie Curtis, and Patty Larkin. After a couple of years, he discovered his passion and focus was best utilized working with developing artists to expand their careers through strategic touring. With that in mind, in 2011 Tyler founded his own business, the TR Agency. After successfully operating it for 11 years Tyler joined the wonderful team at Fleming Artists in April of 2022.
Through his career, Tyler's spoken at music industry events, attended numerous festivals and conferences, and has genuinely loved getting to know others in the business. Currently living in a suburb of Chicago, Tyler and his wife Sara have a two-year old son, Desmond, and dogs, Lola and Arya. When not working, the family spends time outside playing, exploring Chicago, and listening to new music. The current hit on the house turntable is the Elmo Slide.
---
Lisa Schwartz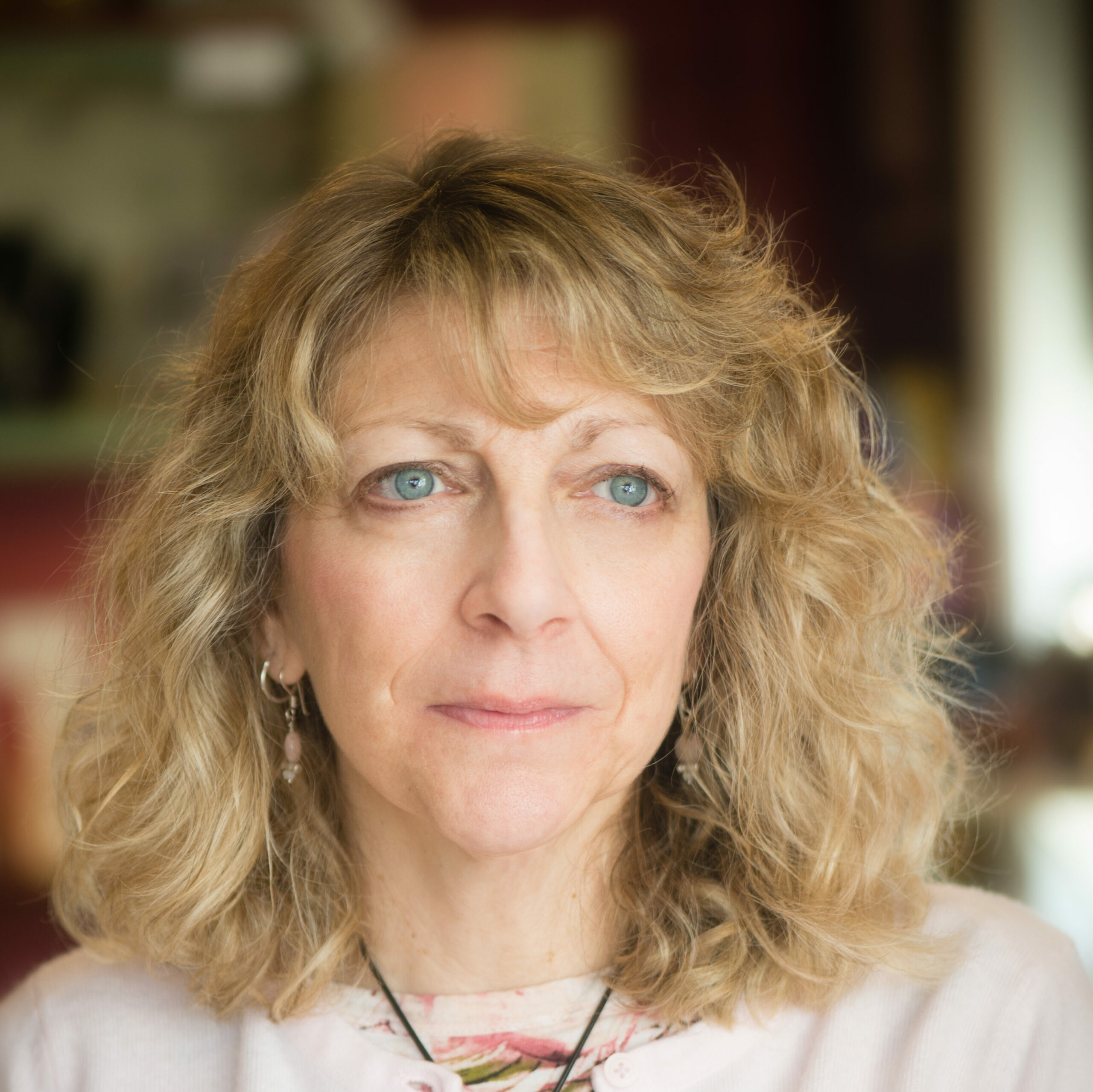 Senior Consultant/ Programming, Marketing & Operations
Cambridge Folk Festival/ Alchemy Arts Consulting
https://www.cambridgelive.org.uk/folk-festival
Lisa Schwartz is a Senior Event Producer with more than 30 years of experience specializing in strategic marketing, program design and curation for festivals and events in the United States and UK. She is a proud coach of the award-winning Global Music Match program, and is in the process of launching her own company, Alchemy Arts Consulting, where she will also use her strategic marketing and branding skills to consult with artists around the globe to position them for career growth.
The legendary Cambridge Folk Festival is one of the premier music events in Europe and one of the longest running and most famous folk festivals in the world. Held each year since 1965 it attracts around fourteen thousand people, many of whom return year after year. The Festival is renowned for its unique atmosphere and its eclectic mix of music, the best traditional folk artists from the UK and Ireland rub shoulders with cutting edge contemporary acts, the finest American country, blues and roots artists, acclaimed singer songwriters, famous names and world music stars. The 2023 edition will take place from July 27-30.
---
Craig Wylie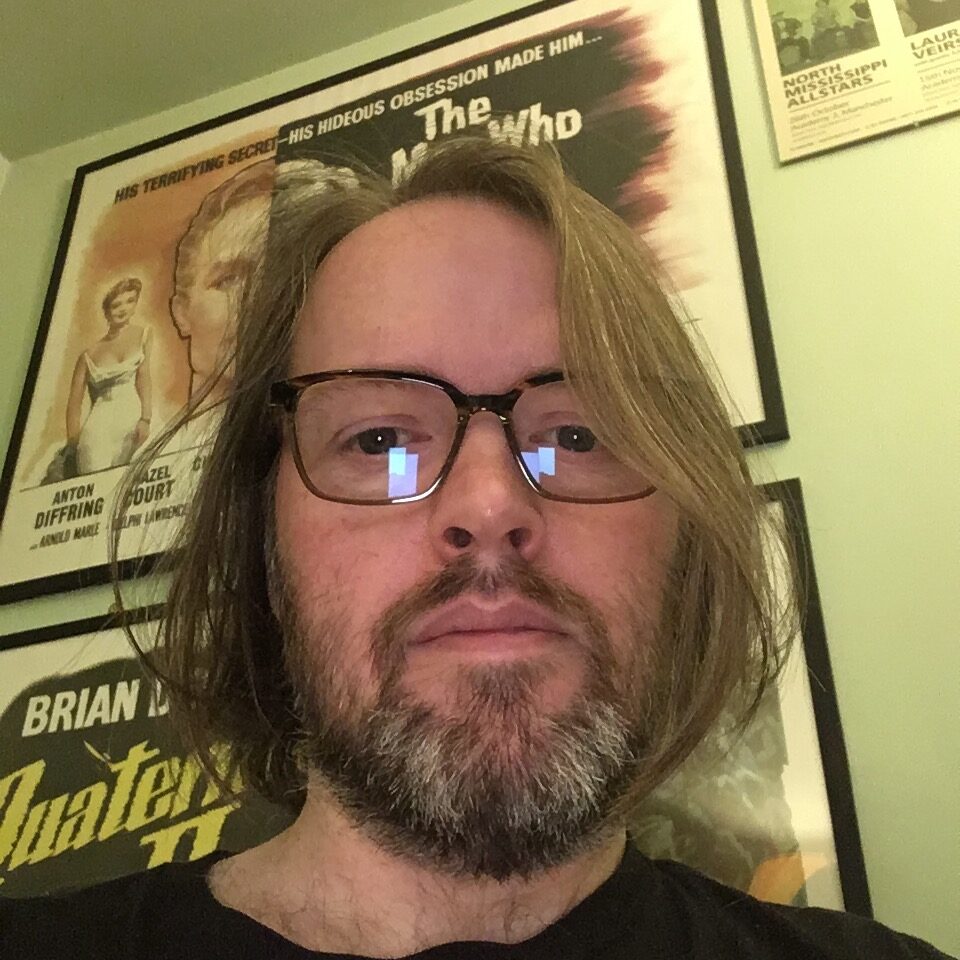 Booking Agent
Runway Artists – Glasgow, Scotland, UK
Over the last 15 years Craig has worked as a concert promoter working with a range of artists from Roxy Music to Kris Kristofferson, Fall Out Boy to Laura Veirs. I have been an agent at Runway Artists since lockdown where I am building a roster of mostly roots based artists. I'm focused on identifying strategic live music goals, developing and implementing plans to drive careers forward.
---
Bix Beeman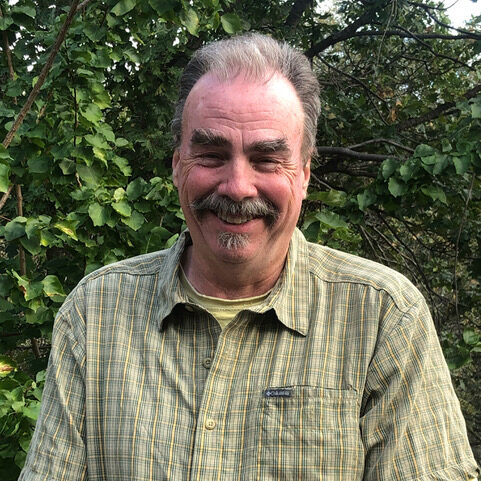 General Manager/ Festival Programmer
Strawberry Music Festival – Jamestown, CA, USA
Bix has been involved with the Strawberry Music Festivals since 1985, when he helped create the first on-site, 24-hour, campground-based radio station at a music festival, "The Strawberry Hog." (We just narrowcast our 69th festival!) Besides building and programming the radio station, Bix has filled many diverse roles with the festival, from managing stages, to emcee work, to setup and teardown labor. After retiring from his day job as a high school mathematics teacher, he has taken on the role of General Manager at Strawberry Music. When he isn't working on contracts and site plans, Bix enjoys backpacking in the Sierra Nevada.
---
CANADIAN DELEGATES
Sarah Card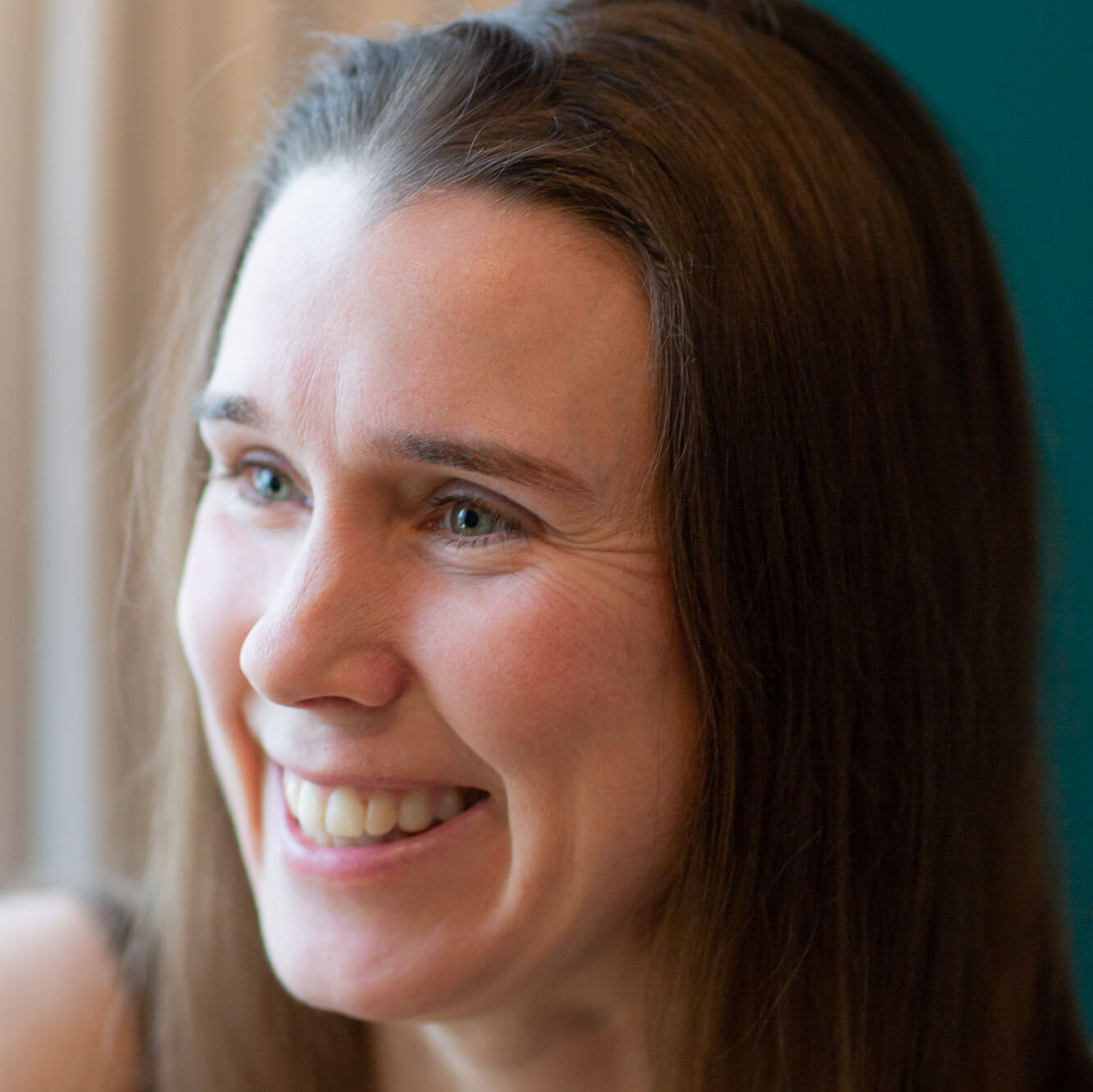 Festival Producer
Bear Creek Folk Festival – Grand Prairie, AB
Sarah Card is the founder and producer of the Bear Creek Folk Festival in Grande Prairie, Alberta. A history of international touring as a fiddle player has given her keen insight into the behind the scenes experience from an artist's point of view. That combined with a solid track record of organizing a myriad of live performance events, she has a unique ability to program creative and exceptional musical experiences. Her daytime sessions at the Best Creek Folk Fest are a perennial crowd favorite of the event.
Sarah's involvement with the festival runs deep – from being the sole creative in artistic programming, to managing the fest's 500+ volunteers, to planning and executing numerous events and concerts throughout the year. She is forever grateful for the amazing impact the fest has had on its community, as well as her own life.
---
Cat Côté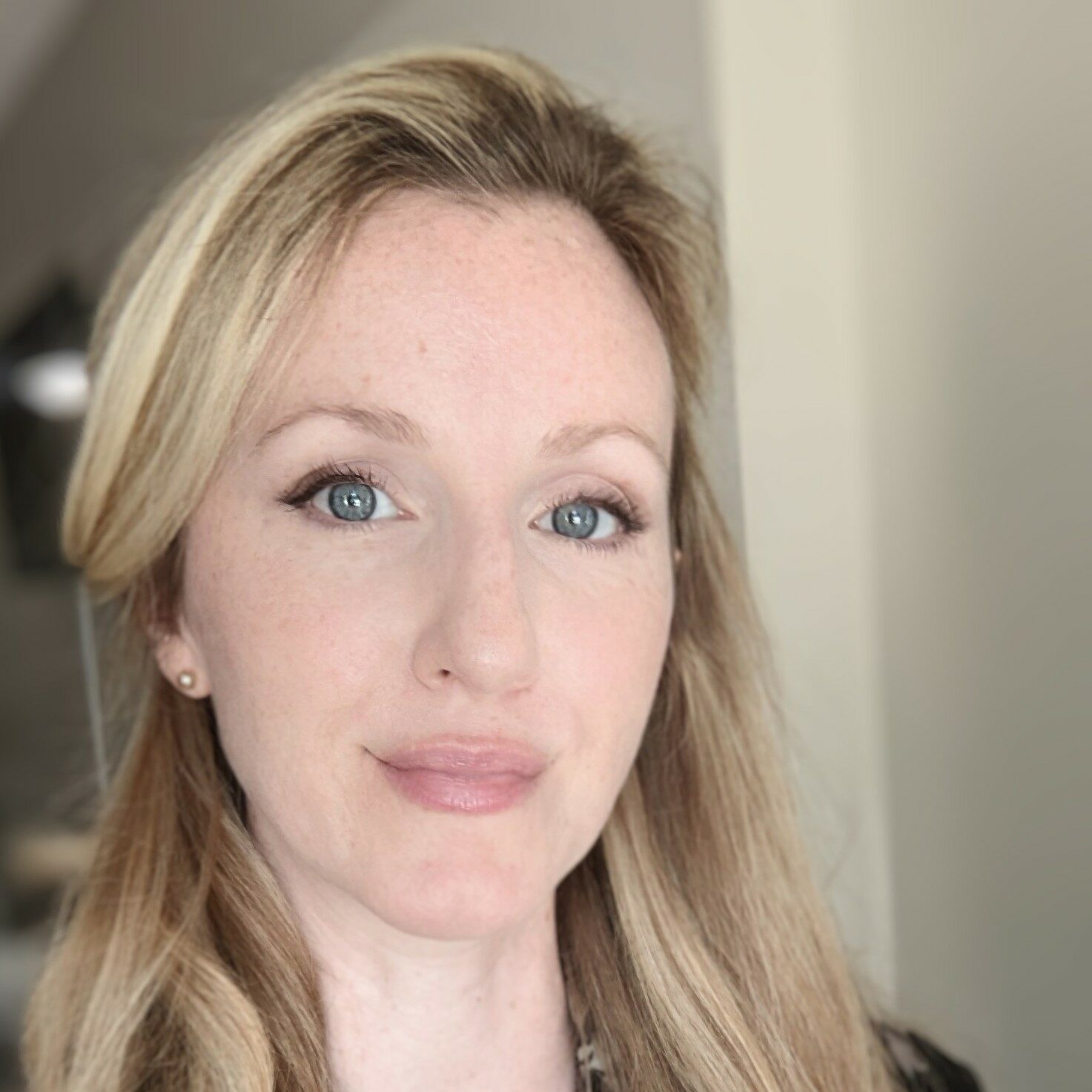 Programming Manager
Ottawa BluesFest/ CityFolk/ Ontario Small Halls – Ottawa, ON
Cat Côté has been part of the artistic programming team for Ottawa Bluesfest, CityFolk and the Ontario Festival of Small Halls (all operating out of Ottawa, ON) since 2006. She is a 3 x JUNO Awards judge and regularly scouts showcasing artists in entertainment hubs such as Toronto, New York, Austin, Nashville and Los Angeles. Cat is an integral member of the festivals' executive management team and works on over 200 diverse bookings/productions each year, ranging in scale from 100 to 30,000 attendees.
---
Lindsay Connolly
Executive Director
Under the Spire Music Festival – Kensington, PEI
Lindsay Connolly, the Executive Director of Under the Spire Music Festival, is a PEI-born musician and arts administrator who hopes to foster arts sustainability and community relationships in an inclusive and respectful environment. After working as a freelance opera singer, grant-writer, and arts administrator for organizations across Canada, Lindsay returned to the East Coast in 2021 to begin work with Under the Spire Music Festival (USMF). Presented by the Confederation Bridge, USMF offers a summer long series of concerts in a magnificent heritage building located in idyllic rural Prince Edward Island. Now entering its 28th season in 2023, this summer-long festival attracts thousands of music lovers annually for some of the best in classical, traditional, folk, jazz, R&B, and world music.
---
Troy Greencorn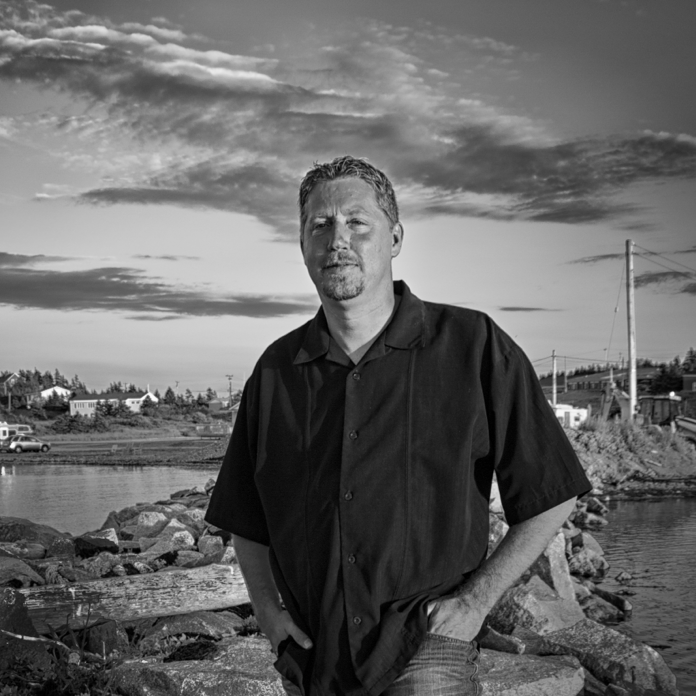 Executive Director/ Festival Producer
deCoste Performing Arts Centre/ Stan Rogers Folk Festival/ – Pictou/Canso, NS
Troy Greencorn is the Executive Director of the deCoste Performing Arts Centre in
Pictou, Nova Scotia. This 400 seat facility presents 100+ events each year. The deCoste's presents a rich mix of shows; predominantly music, but also including dance, theatre, comedy, film and variety.
Troy is the founder and producer of Nova Scotia's Stan Rogers Folk Festival, presenting 40-50 artists in a multi-stage, outdoor format. The 26th edition of Stanfest will take place July 21-23, 2023.
---
Krista Hansen-Robitschek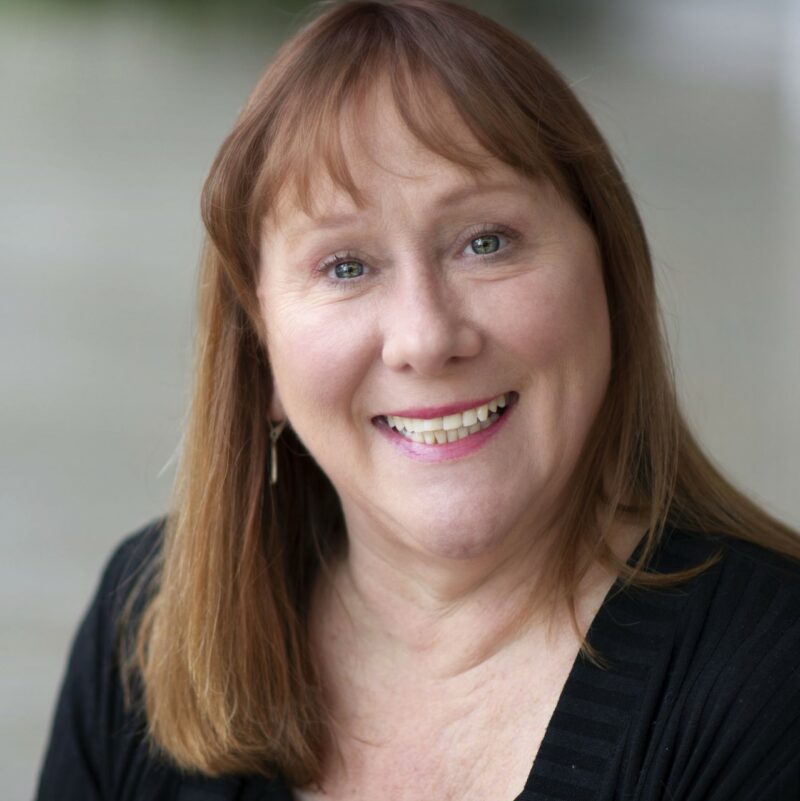 Regional Manager
Corner Brook Arts and Culture Centre – Corner Brook, NL
https://artsandculturecentre.com/cornerbrook
Krista Hansen-robitschek is the Manager of the Corner Brook Arts and Culture Centre.
Previously Krista was the resident stage manager for Grenfell Campus. She has worked as Stage Manager, production manager and company manager for various theatres including, Gros Morne Theatre Festival, Atlantic Theatre Festival, Montgomery Theatre, Theatre New Brunswick, Centaur Theatre, The Saidye Bronfman Centre, The National Theatre School of Canada, The Piggery Theatre, North County Summer Theatre, The National Arts Centre, Stratford Festival.
Krista is very excited to be a part of the Music NL celebrations and is looking forward to meeting and talking to artists.
---
Joshua John
Backlot & Special Events Coordinator
Grenfell Campus Student Union (GCSU)
Joshua John, also known as 'Two Jays' is a open format DJ // turntablist who has built a valuable reputation for himself in Atlantic Canada. As a DJ, Josh prides himself on creating an immersive and inclusive experience, incorporating drummers, guitarists and vocalists in his performances. Over the past decade he has worked in event management and marketing for events such as The Jibfest weekender, Best Kind BBQ, The East Coast Block Party (Halifax) and more recently as an Orientation Coordinator with Grenfell Campus. As a DJ and tour manager he has played alongside and worked with performers such as, DJJO, DJ IV (Classified), Famba, Rich Aucoin, DJ Shub, Neon Dreams and many more."
---
Dustin Parsons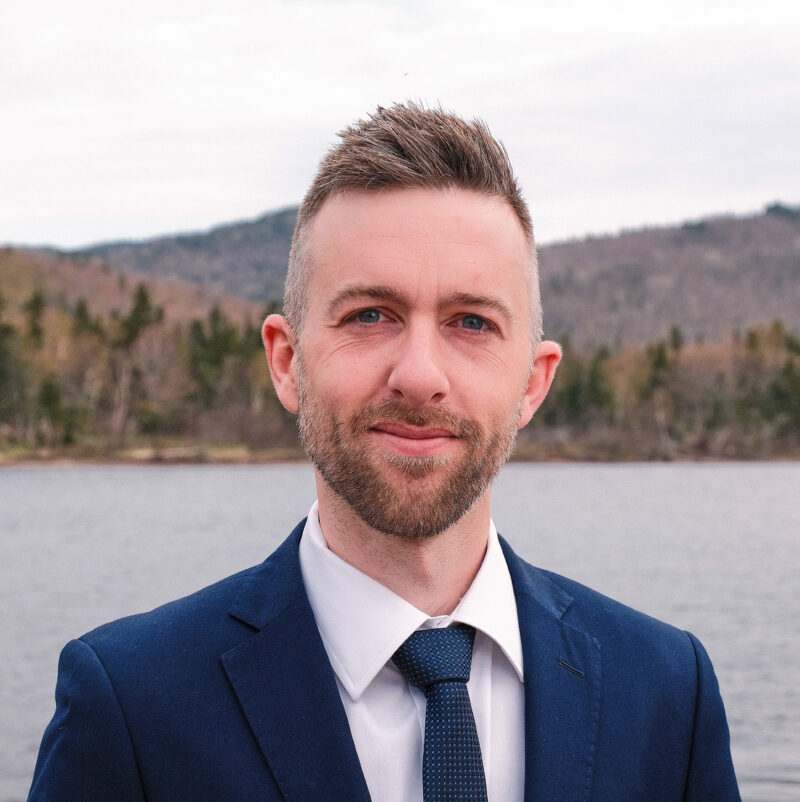 Digital Marketer/Concert Producer
Steady Entertainment Inc./Marble Mountain Resort – Steady Brook, NL
Founder of Steady Entertainment Inc, Dustin produces quality concert experiences both physically and virtually. In 2020 Steady Entertainment won "Outstanding Company of the Year" by provincial arts body MusicNL. Dustin and his team were organizers of "The Gathering Festival" (Forbes Magazine top 10 event) and played a role in many of the provinces bigger tours and events over the past 7 years. Parsons hosts 2 television shows for RogersTV and creates podcasts and youtube videos to further scratch his creative itch. In 2021 Dustin was asked to join the exciting new team at Marble Mountain as their Marketing & Events Manager. He plans to utilize all that the resort offers to elevate the caliber of live entertainment in Western Newfoundland.
Dustin enjoys putting his skills to work for charity and has been a key organizer of The National Special Olympics and Western NLs first Habitat for Humanity Build.
Marble Mountain is known for providing the Best Skiing east of the rockies but lately Marble is proving itself to be more than a mountain. With a new 4 season approach, increase in concert events and addition to new business segments (Bishop's Tavern, Mountain Biking) – Marble is on track to becoming the center of Western NL Tourism all year round
---
Cody Partridge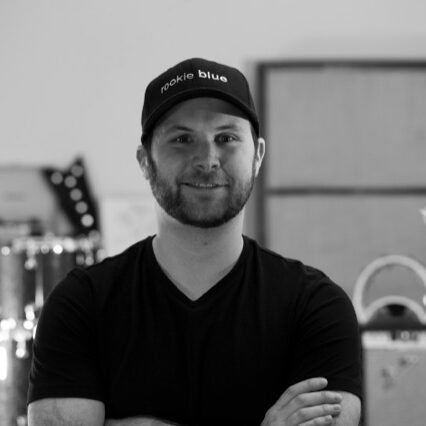 President/ Music Supervisor
Pear Tree Music Supervision – Toronto, ON
https://www.peartreesupervision.com
Cody Partridge is a multi award winning Music Supervisor and President of Pear Tree Music Supervision. With close to a decade of experience in the industry, his 150+ credits help demonstrate his versatility in navigating Music clearances and placements over all forms of Media. Cody prides himself on being the Indiana Jones of Music clearances, constantly finding the hidden gems, and never allowing rights holders to go undiscovered. In addition, he is also well versed in navigating Unions implications when placing any affiliated recordings, assuring clients a pleasurable worry free experience in all aspects of Authentic Music use. Some highlights of his recent credits include: Letterkenny, Shoresy, Ginny & Georgia, Schitt's Creek, and various advertising campaigns, including Telus, Canada Life, and Nissan.
Cody is also on the Board of Directors of the Canadian Guild of Music Supervisors, and acts as the Treasurer.
---
Bryan Power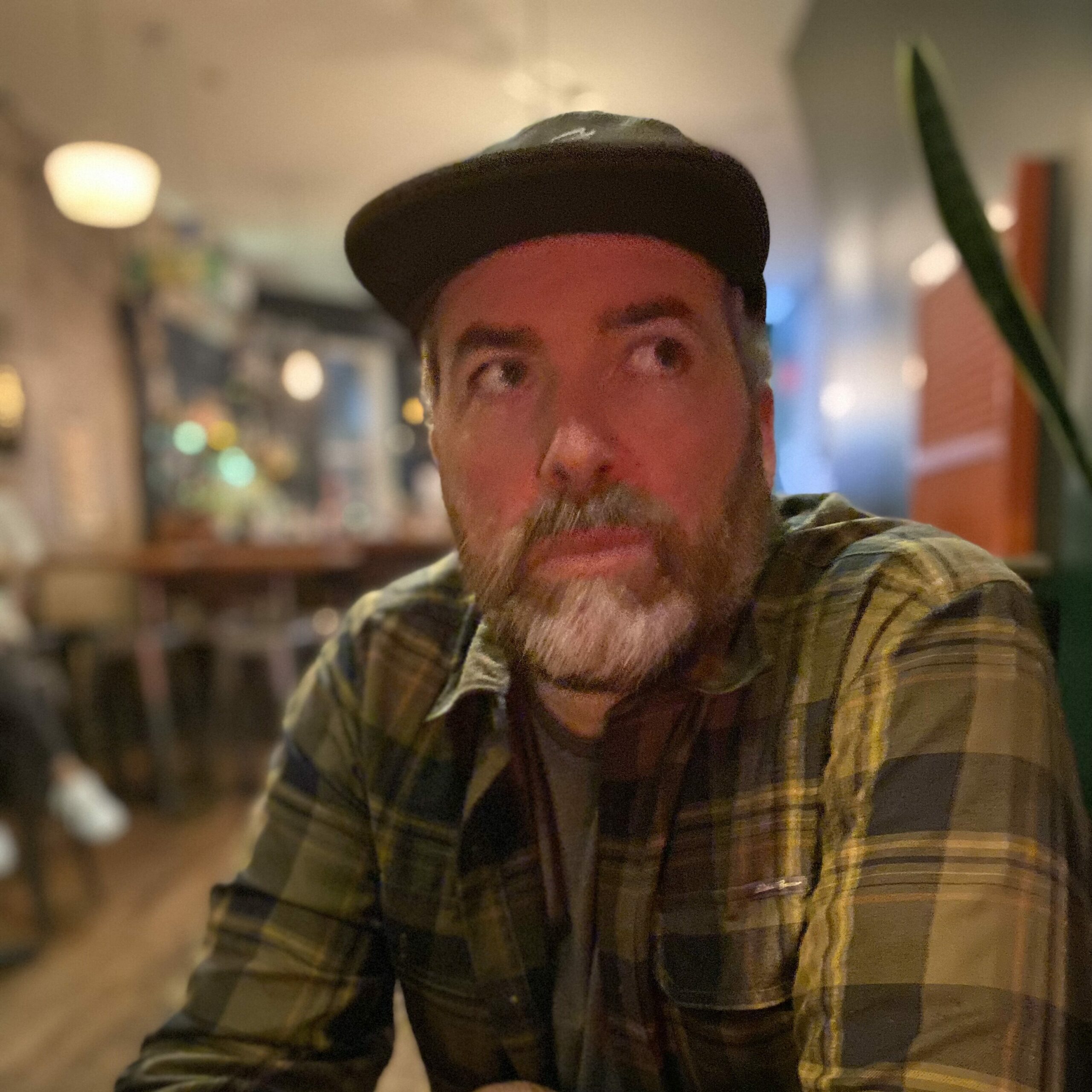 Creative Director/ Label & Management
Victory Pool – Toronto, ON
Bryan Power is an artist manager, label rep, and co- founder of Victory Pool, an artist-forward music services company based in Toronto. In three years, VP has grown from seed to working with some of the most progressive independent musicians in the country and carefully guiding them in developing their career, all the while releasing a bunch of albums and picking up some cool nominations along the way.
You may also know Bryan as the former Artistic Director of such music festivals as Lawnya Vawnya and the Newfoundland and Labrador Folk Festival.
---
Louis Robitaille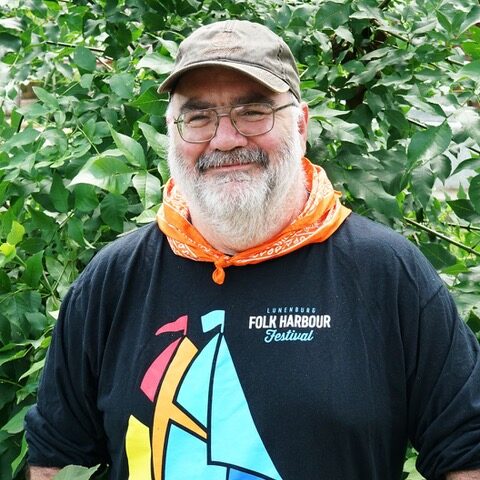 President/ Program Chair
Lunenburg Folk Harbour Festival – Lunenburg, NS
Louis Robitaille is the President, Program Chair, and Life Time Friend of the Festival of the Lunenburg Folk Harbour Society. Louis has volunteered on the Program Committee for over half of the Society's Festivals, and has Chaired the Committee for the past 13 years. He is passionate about bringing a varied and gender-balanced offering of music to Folk Harbour Stages. Professionally, he is an educator who works for the Nova Scotia Teachers Union.
The Lunenburg Folk Harbour Society is a non-profit, volunteer-run, family-friendly, and community-based organization that strives to celebrate the joy of traditional and contemporary folk music, dance and oral history through an annual festival and other year-round events. Folk Harbour presents folk, traditional, blues, singer-songwriters, world, and gospel music featuring local, national, and international acts. The 2023 Lunenburg Folk Harbour Festival takes place August 3 – 6.
---
Myles Rusak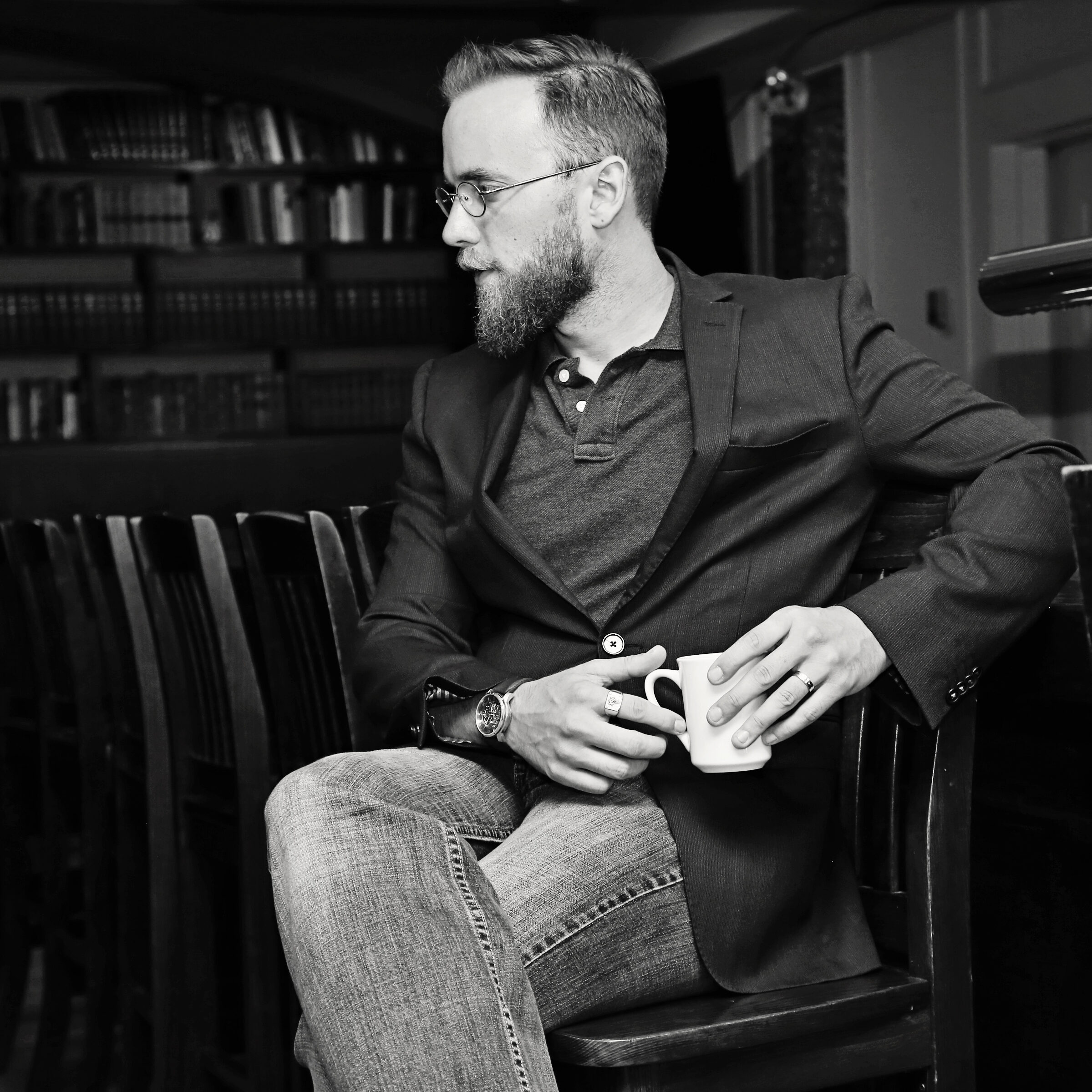 Chief Executive Officer
Sound of Music Festival – Burlington, ON
Myles Rusak is the Chief Executive Officer of the Burlington Sound of Music Festival and President of The Purple Chair Artist Management. An accomplished musician; he studied Jazz Trombone, Vocal and Classical Piano. Myles has spent close to 20 years working in some capacity in the music industry. His musical tastes and talents have had him as a guitar player, vocalist and drummer in a variety of bands from Canada and the United Kingdom. Myles is a firm believer in all things community-oriented and is truly grateful to hold his position with SOM where he can help elevate the Musical Community and give new opportunities to emerging artists.
The Sound of Music has exploded in size since it's modest beginnings in 1980 as a marching band parade. Operating as a not-for-profit corporation, the organization stages Canada's Largest Free Music Festival every year in June. Due to the passion, love and commitment of hundreds of volunteers, a small staff, and a roster of generous sponsors and suppliers, music takes over Burlington Downtown and Waterfront. As the region's largest music event we support an eclectic combination of new and emerging artists, past favourites and some of today's most popular performers. The 2023 Sound of Music Festival takes place June 11 – 18.
---
Liz Scott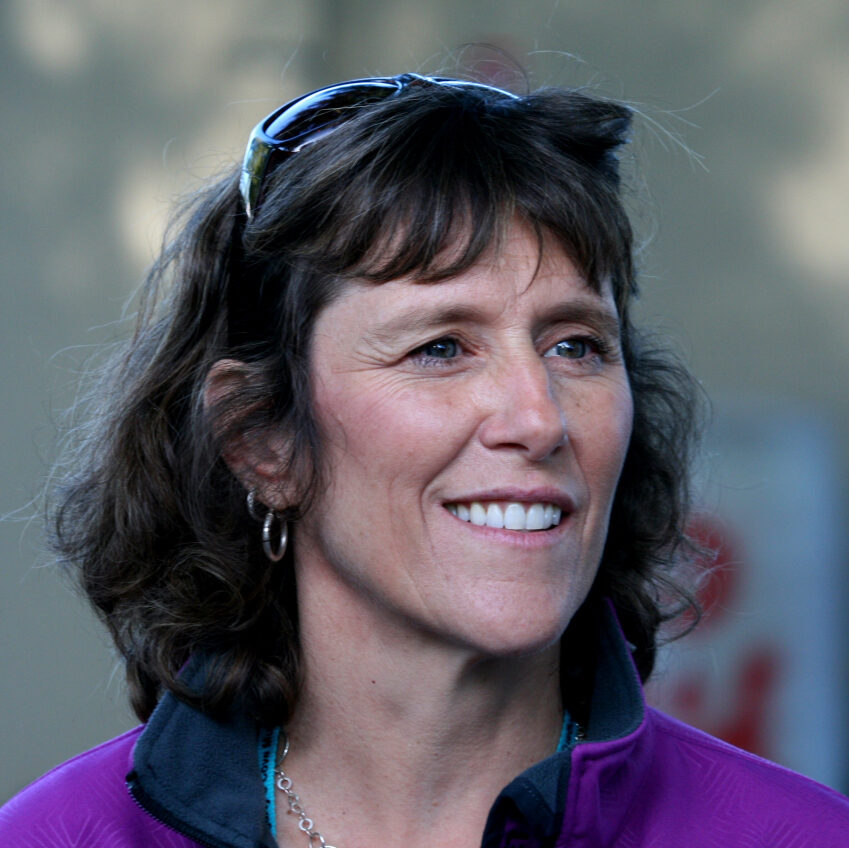 Artistic Director
Mariposa Folk Festival – Orillia, ON
Since 2018, Liz Scott has been the Artistic Director of Canada's Mariposa Folk Festival, held each July in Orillia, Ontario. Former AD at Eaglewood Folk Festival, Fred Eaglesmith's Picnic, and Village Vibes at Blue Mountain, Liz has been hosting a concert series in her home for over 20 years. She continues to assist a certain peripatetic folksinger with his Canadian gigs, and has also partnered with several other independent Canadian musicians, building and promoting their shows at small halls, legions and theatres across Ontario. From scratch, grassroots style. Like so many, Liz wears many hats. The 2023 Mariposa Folk Festival takes place July 7-9.
---
Spencer Shewen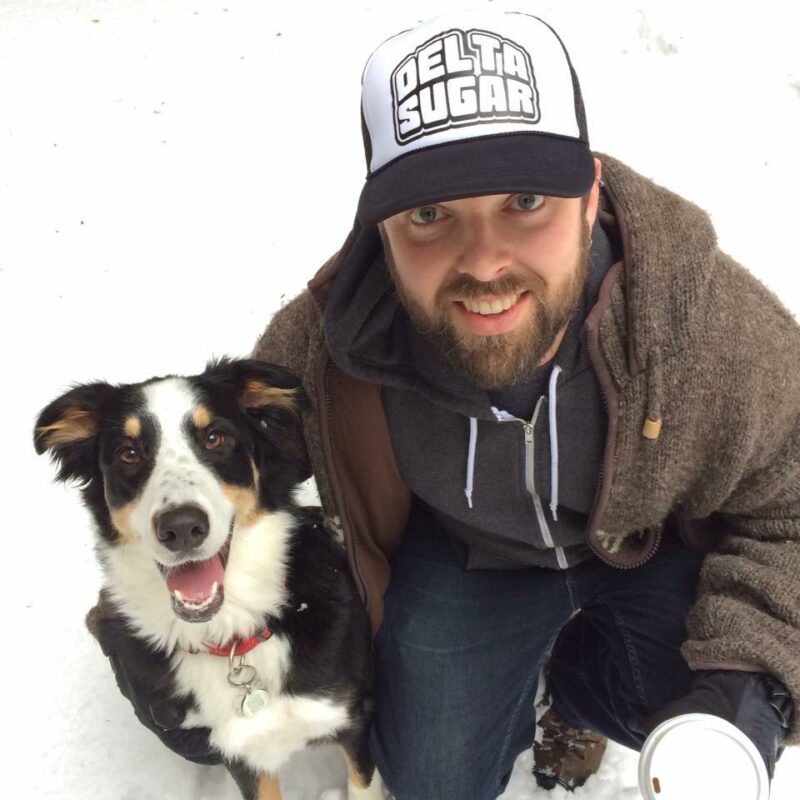 Artistic Director/ Festival Manager
Riverfest Elora – Elora, ON
riverfestelora.com
Since 2015, as Artistic Director and Festival Manager at Riverfest Elora, Spencer has played an integral role in guiding the festival through a period of rapid growth. Over this time, Riverfest Elora went from just 1000 patrons in 2013, to over 18,000 attendees and over 500 volunteers in 2019. The 2023 edition will take place August 18 – 21.
Spencer has been curating the Dead Radio, Love Music Series since 2015, which has seen many performances by a plethora of touring artists. He is also currently employed at the Township of Centre Wellington as the "Community Development, Culture & Special Events Coordinator" and sits on the Board of Directors at River & Sky, as well as the Elora Centre for the Arts.Previously, Spencer has sat on the Board of Directors for the Hillside Festival (2007 – 2012) and CFRU 93.3FM (2010, 2011), worked as Artistic Director and Event Manager for Waterstock (2017) and 100 Mile Riot (2012, 2013), curated and managed the Fortnight Music Series (2007 to 2016), acted as label manager for SunnyLane Records (2005 – 2008), Alcohol Services Coordinator at the Guelph Jazz Festival (2011-2013), Event Manager for the Cornerstone Cafe (2011 – 2013) and Talent Buyer and Event Manager for The Albion Hotel (2007 – 2011).
---
Everton Lewis Jr.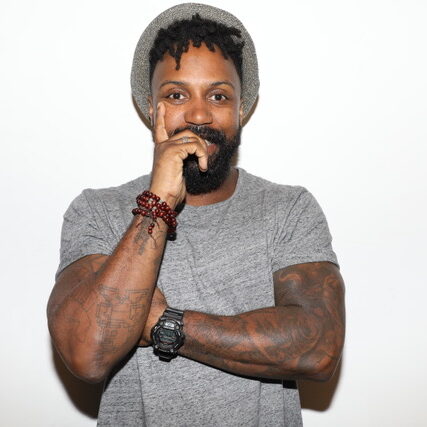 Chief Music Supervisor
Wracket Music Supervision Inc.
Everton Lewis Jr. is an industry verteran and the go to music supervisor for the hottest and most dynamic music syncs in the business. Over the past ten years, he's forged his way as a thought leader and built an extensive rolodex of A List music industry connections. He created his own lane when he founded and launched EH! SIDE Music Supervision – a company solely dedicated to Canadian music syncs.
Following the success of EH! SIDE, Everton, Jr. took on the role as Head Music Supervisor at VICE Canada where he solely mangaged the music department for Virtue Agency, Tv Production and Editorial and worked on projects including Dark Side of the Ring, It's Suppertime w/ Matty Matheson, Rat Park, Tattoo Age, Post Radical w/ Rick McCrank and Mr.Tachyon w/ Director X. He was responsible for music syncs on Virtue campaigns including Sephora, Durex and Vans.
Today, Everton, Jr has returned to music supervision on his own terms with his company, Wracket Music Supervision Inc. with most recent projects CBC's Anyone's Game & Next Stop Season 2, YO! MTV Maps and Amazon Primes: All or Nothing Toronto Maple Leafs. Everton, Jr also supports Apple as Brand Music Supervisor providing music supervision for Apple's keynotes and commercials.
---
David Smallwood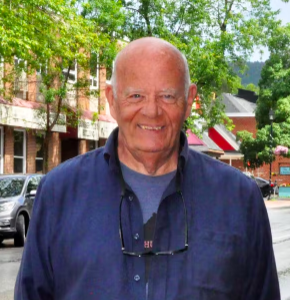 CEO/ Presenter
Rotary Arts Centre – Corner Brook, NL
David is CEO of the Rotary Arts Centre in downtown Corner Brook. Founded in 2015, the RAC offers a theatre, seating 100 as well as two art galleries and 6 artist's studios. Annually the RAC hosts over 100 music performances of every genre as well as theatre productions, movies, book launches, and corporate events
David was Event Chair when Corner Brook hosted the ECMAs in 2009
He is a member of the Boards of MusicNL and Theatre Newfoundland and Labrador
---
Kevin Tobin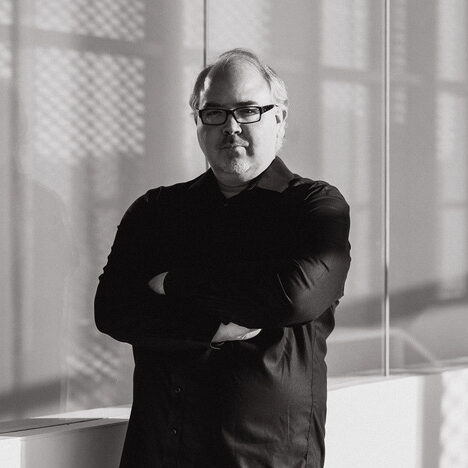 Artistic Director
Salmon Arm Folk Music Society/ Salmon Arm Festival – Salmon Arm, BC
Artistic Director for the Salmon Arm Folk Music Society, Kevin Tobin is an artistic programming professional with over 20 years experience working in the non-profit creative cultural industry specializing in all aspects of event management including artistic program development, community partnership engagement, education and outreach program development, artist contract negotiation, event production, strategic planning, volunteer management, sponsor negotiation, and board relations. I can develop and implement effective programming and event management strategies to achieve the organizations artistic, financial, sponsor, stakeholder, and community engagement goals and objectives.
---
Mary Beth Waldram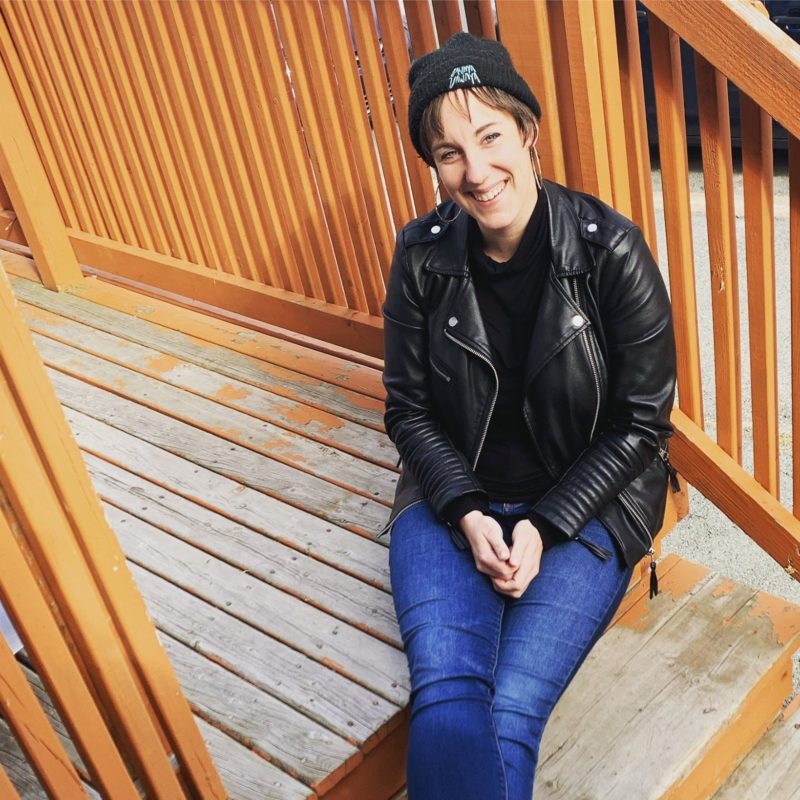 Festival Programmer
Newfoundland Folk Festival/ Newfoundland Folk Arts Society- St. John's, NL
While working in the music industry for the past fifteen years as both musician and industry professional, Mary Beth Waldram has organized and supervised large-scale events, created successful grant proposals, and helped artist's both in Newfoundland and Nova Scotia. Mary Beth is a graduate of Memorial University's School of Music and NSCC's Music Business Program. Afterwards going on to work with many Atlantic Canadian music festivals including Halifax Pop Explosion, Lawnya Vawnya and The Newfoundland and Labrador Folk Festival, while also managing bands and booking tours for Atlantic Canadian artists. Mary Beth currently resides in St. John's Newfoundland and is currently working with Lawnya Vawnya, NL Folk Festival, Circus Festival and many other local artists and companies.
---
Telan Wong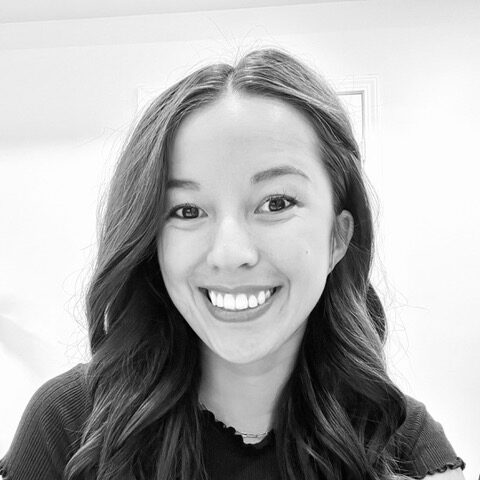 Music Supervisor
 Vapor Music – Toronto, ON
If Telan has a superpower, it's the ability to listen. Born and raised in Toronto, Ontario, Telan studied music in a multitude of genres. With a Bachelor of Music with a major in cello, she is constantly immersed in sound.

Inspired by the power of music to breathe life into any project that crosses her desk, be it advertising, film, or television, Telan is an engine of creativity and determination. As a Music Supervisor and Content Manager at Vapor Music, she consistently delivers new and creative ideas, seeking to uncover those "glass slipper" moments between music and picture.
Despite her trained ear and decisive disposition, Telan knows music is much more than notes and melody. Just don't ask her what album she'd bring to a deserted island─the answer changes daily.
---
Carter Snow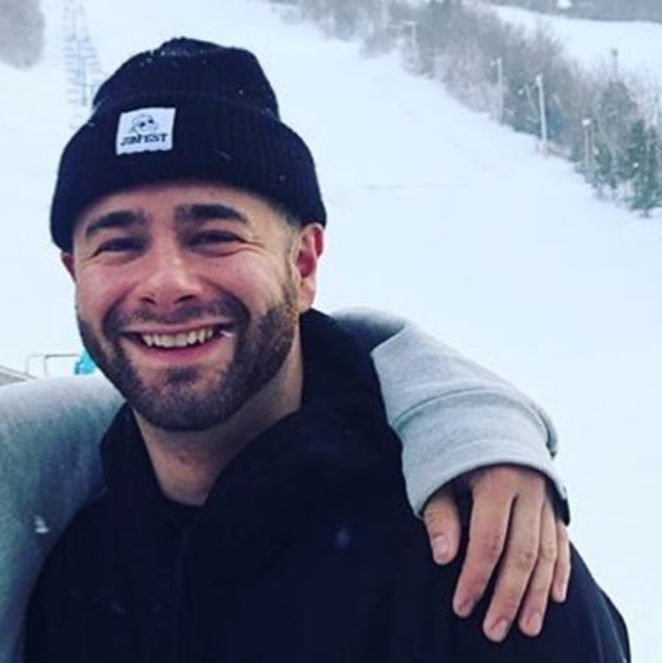 Booking Agent – The Rec Room, Avalon
Co-Owner – The The Jibfest Weekender
Production Manager – Bestkind BBQ & The Jibfest Weekender
Founder of The Jibfest Weekender music festival and owner/operator at Cartermusic Presents, Carter Snow runs a boutique media, and production company focused on curating unforgettable creative and musical experiences for patrons and artists.
Carter has been in the East Coast music industry for over a decade now, managing and designing production on several events around the Atlantic provinces, most notably, Kellie Loder's Live @ Holy Heart Shows, Mike Lynch's Getting to Know Me Theater Series, The Best Kind BBQ, The Jibfest Weekender, The Annual BME NYE Bash, and Allure on George (St. John's & Sydney) to name a few. Over the years they have also worked on shows with Mac Miller, A$AP Ferg, Dragonette, Lil John, Loud Luxury, Boney M, and DJ Bl3nd.
In 2019 Carter started booking with The Rec Room, Avalon. The following year CMP was nominated for Music NL's 2020 Industry Professional of the year, Virtual Sound Engineer of the year, and The Jibfest Weekender for the event of the year. Since then Carter has been working managing hospitality at the Annual Iceberg Alley Performance tent, as well as working with Kellie Loder as Production Manager on their recent Newfoundland Tour!
Chris Ball
Programming Manager
Arts & Culture Centres NL
https://artsandculturecentre.com
---