Equinor NewFound Talent Winners 2022
NewFound Talent Contest 2022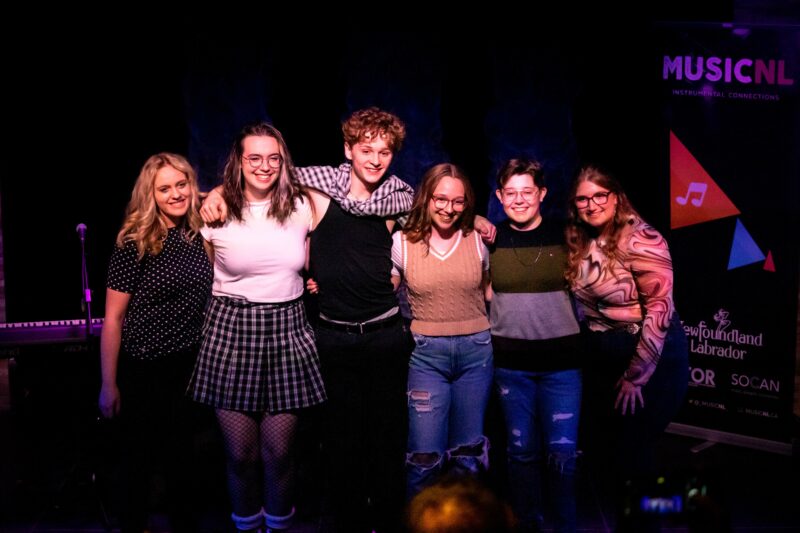 CORNER BROOK, NL:  Mackenzie Critch takes first, Reagan Holmes takes second and Deah-Lee Robertson places third, in the Equinor NewFound Talent Contest presented by MusicNL and the NL Folk Arts Society.

Talented young musicians, 19 and under, from across the province performed at the event, in front of a panel of three award-winning judges. Hosted by Sarah Newell, the event was the first of Music Celebration Week 2022, held at the Rotary Arts Centre, Corner Brook.

The winners are:
first place – Mackenzie Critch
second place – Reagan Homes
third place – Deah-Lee Robertson 

Aimed at being a catalyst for propelling the careers of young musicians in Newfoundland & Labrador, the purpose of the contest is to discover, develop, encourage, and showcase young entertainers. The competition offers professional development prizes valued at over $6,000 to aid talented young performers so that they can take their songwriting and performing skills to the next level.

Judges: Wendy Woodland, Aley Waterman, Sherman Downey 


Come and experience past winners of the NewFound Talent Contest at the Stars of Tomorrow presented by CBDC tonight at 8 PM, October 26,  at the Rotary Arts Centre. This show features, Summer Bennett, King Sway, Darcy Scott, and Paige Penney. 

MusicNL thanks Equinor, Spartan TV: Atlantic Spotlight ,The Newfoundland & Labrador Folk Arts Society, DC Design House, Atlantic Music, Laughing Heart Music, Tom Cochrane, Citadel House Records, Hurricane Music, and Long & McQuade for their support