MusicNL Hosts Meeting on Safer Spaces
ST. JOHN'S, NL – Early December 2022 MusicNL hosted a safer spaces meeting, co-chaired by member Rowan Sherlock and CEO Rhonda Tulk-Lane.
The group discussed concerns and solutions which will be shared with the Downtown Safety Coalition and stakeholders. One of the action items that was put into place immediately was a form for those working in the music sector to share unsafe incidents.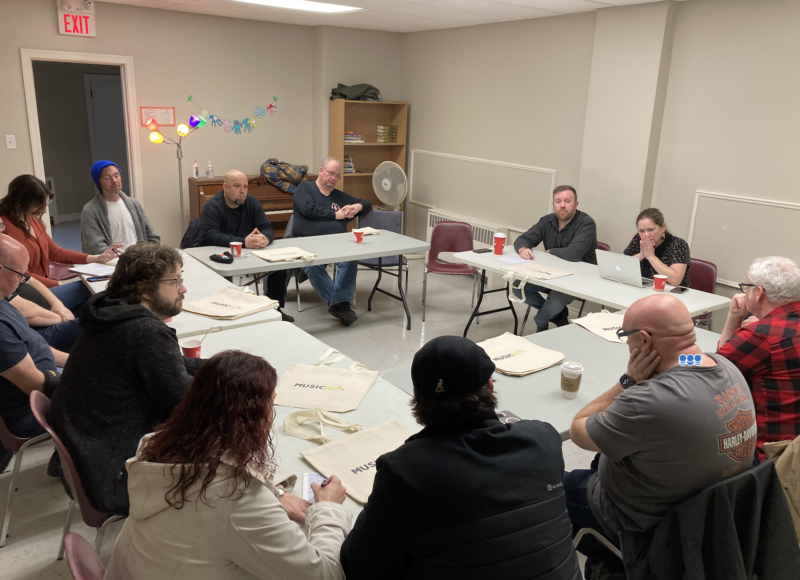 "Aggregate data will be shared regularly with decision-makers to support a safer Newfoundland and Labrador," stated CEO Rhonda Tulk-Lane. "Since the form was launched on December 16, MusicNL has received three unsafe incident reports, three too many says Tulk-Lane."
MusicNL has been keeping its finger on the pulse of what is happening in entertainment districts and how they can support the sector while keeping their members safe at work. One of the initiatives that MusicNL delivered in 2021/2022 is Project Soundcheck; a sexual harassment and assault prevention initiative, A joint creation of the Sexual Assault Network and the Ottawa Coalition to End Violence Against Women. MusicNL wants to bring festivals, venues, and community together to challenge bystander apathy; the tendency to ignore incidents of sexual harassment and assault in large group situations where people feel less responsibility for others, or assume another person will intervene.
Project Soundcheck training will be offered on January 18, 2023 in partnership with a local group called The Journey Project. Register Here.